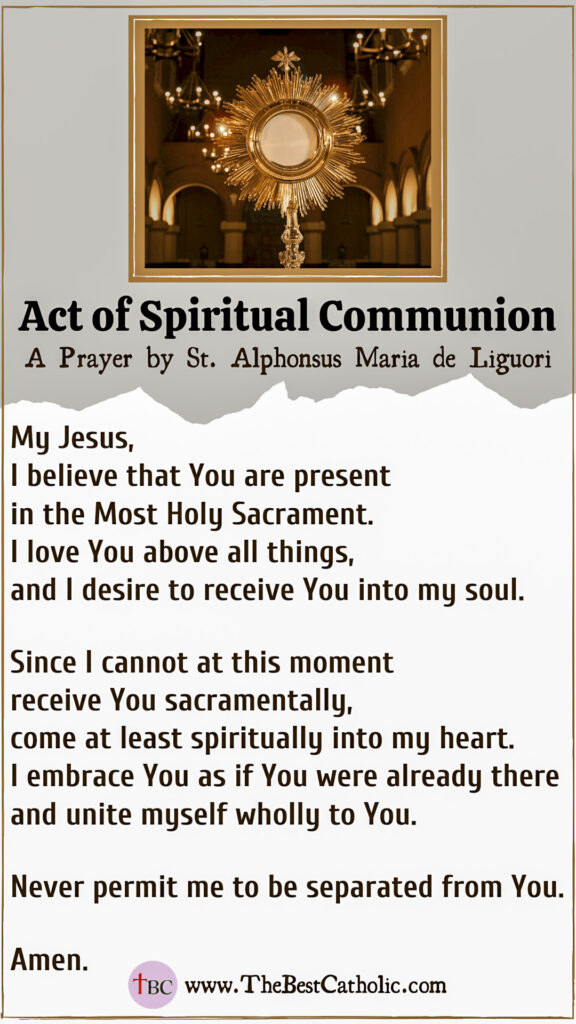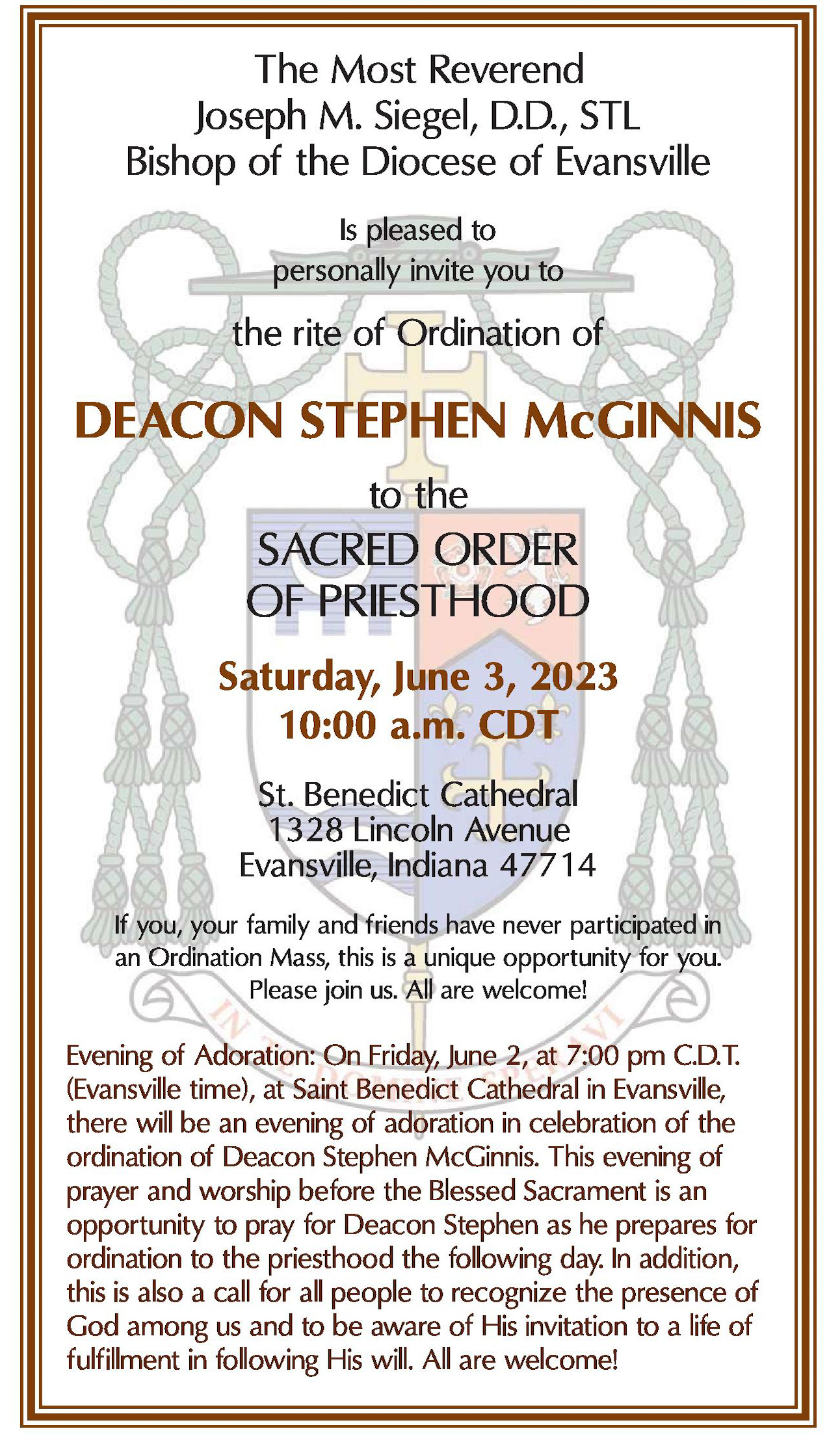 Ordination Invitation for Deacon Stephen McGinnis
The Most Reverend Joseph M. Siegel, D.D., STL, Bishop of the Diocese of Evansville, is pleased to personally invite you to the Rite of Ordination of Deacon Stephen McGinnis to the Sacred Order of Priesthood at 10 a.m. Saturday, June 3, 2023, at St. Benedict Cathedral, 1328 Lincoln Avenue Evansville, IN 47714.
We are thrilled to announce the winners of our special Holiday World & Splashin' Safari Giveaway! There are 68 pairs of tickets being given away this year. We drew subscribers at random, and we will be mailing each lucky subscriber a pair of general admission tickets to the Spencer County parks. Please join us in congratulating the winners, and in thanking Holiday World and Splashin' Safari for their wonderful support of The Message and our readers.
Click above for the 2023 schedule of summer socials in parishes and organizations across our diocese. We thank our parishes for providing this information. Please contact parish offices directly with questions or for information from parishes you don't see listed here. All times listed are local times.
Advertise with us:
Display advertising is available in The Message, the weekly paper of the Catholic Diocese of Evansville, Indiana. To learn how you can reach our Catholic community spanning 12 counties in southern Indiana, click here.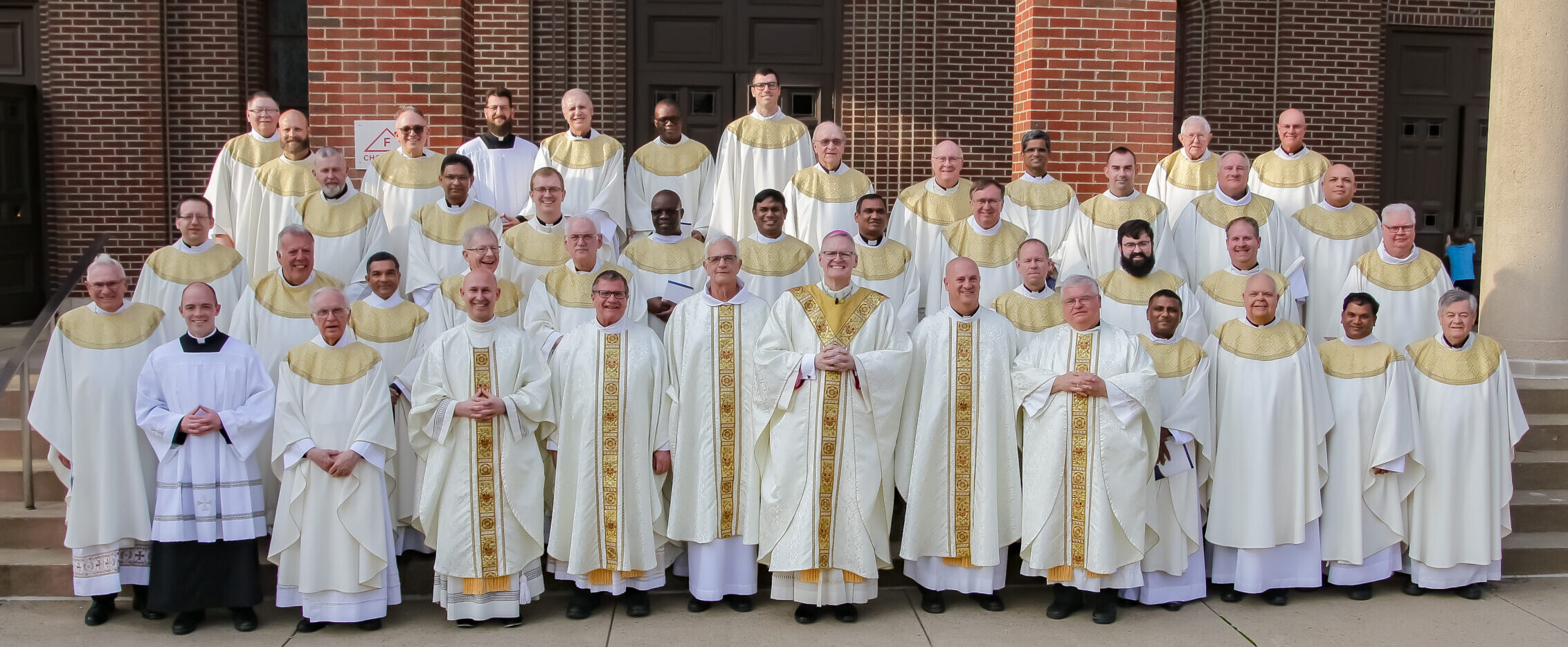 Priests of the Diocese of Evansville — 2023
The Message photo by Tim Lilley