Editor's note: The Message is happy to introduce a new regular feature in collaboration with the diocesan office of vocations. This inaugural installment of "Vocations Stories" comes to us from Father Tyler Tenbarge, who serves as Diocesan Director of Vocations.
Mark and Susan Tenbarge lost their identity about four years ago. But it didn't get taken all at once.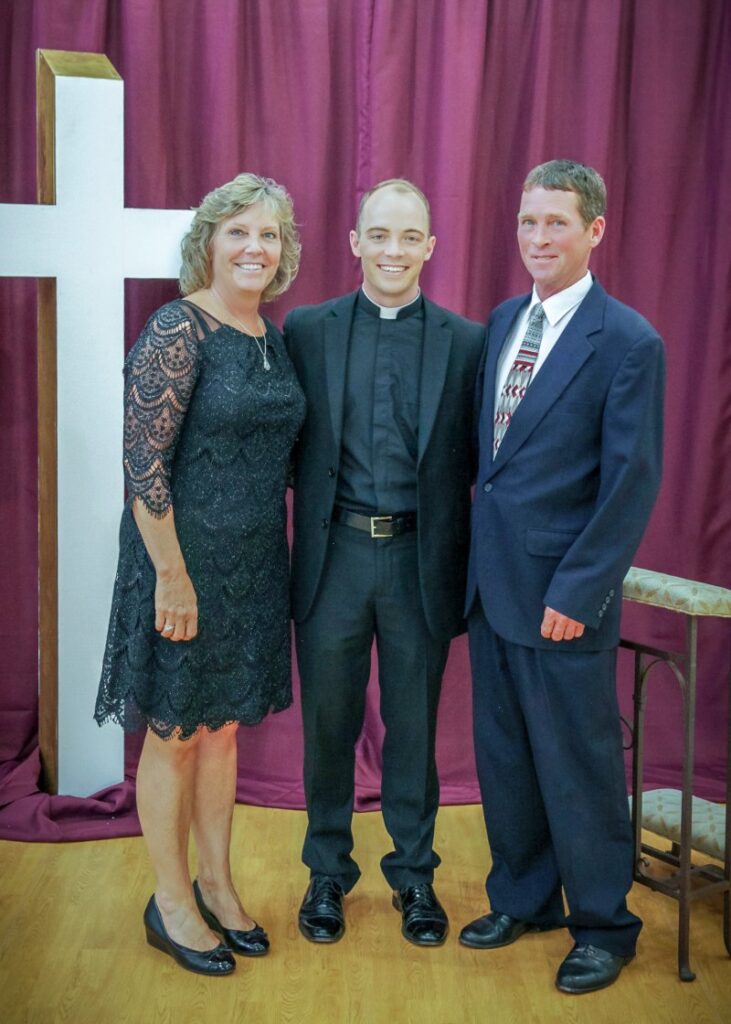 Mark, my dad, and I made his Cursillo a few years ago. There, the men he met saw his last name and made the connection to a priest they knew. After that Cursillo, Mark said, "I guess I am no longer 'Mark.' I'm 'Father Tyler's dad.'"
Susan, my mother, seems more likely to readily claim the title (many mothers of priests are eager to be called such). My mom even wears a silver pendant upon her necklace that says, "Mother of a Priest."
Having a priest in the family is totally foreign to everyone. Even to my family. It had never happened before. Yet my parents saw it coming since I was a child.
Raising seven children, mom remembers me sharing my toys more cheerfully than my siblings did. Both of my parents remember me dressing as a priest at Sts. Peter & Paul elementary school for 'career day.' Even my aunts and uncles and 94-year old grandmother, Mary Jane, always thought I was supposed to be a priest. But what would it be like having one in the family?
Well, my 8,000-or-so cousins seem to love it. I did two of their weddings before the COVID-19 quarantine this year, and some of them even call or text often to get the scoop from the source on church-related events and questions.
My aunts and uncles enjoy it, too. I toured some of them around Italy when I was studying there, and I am able to say a Mass for a special intention when one of my uncles asks.
My grandmother – well, she pretty much prayed me through seminary; and my siblings get the benefit of baptisms, weddings, a Mass on vacation and the benefit of their own children sitting in the back pew at church while yelling, "That's Tyler," when they come to one of my Masses.
But there are also sacrifices.
My family has "Sunday Funday." Following Mass, almost everyone goes home to the farm in Haubstadt for a big, home-cooked lunch. After, video games or the card game "Wizard" are often played. On nice days, we set up volleyball in the yard or pull out the old stainless wash tubs and fill them with water for my nieces to play in. But now, as a priest, I often don't get to be there. Sunday is often my busiest day, and getting home for a couple of hours can't always happen.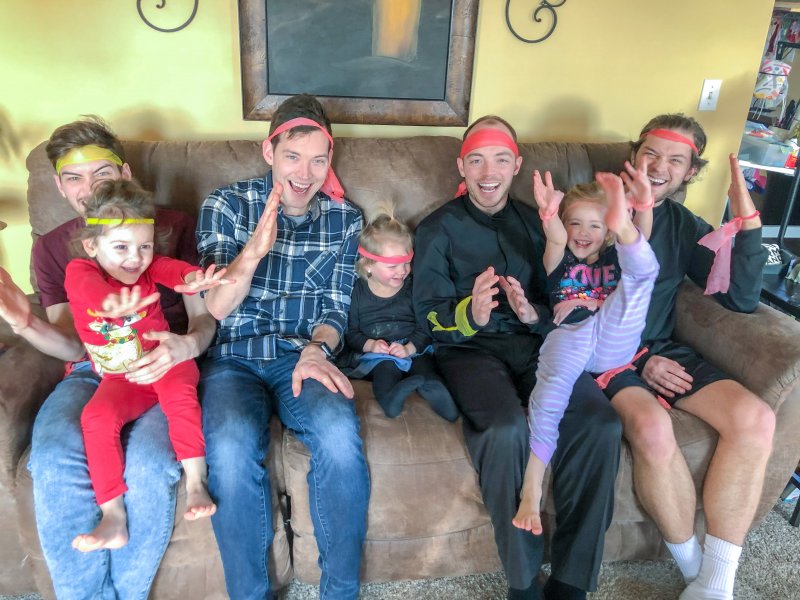 But when I get home, when I am able to walk onto the family porch, sit down in the kitchen where I grew up and take off my collar for a moment … well, it is like any other time. Of course, I am a priest. I'll be one forever (Heb 7:17). But at those moments back with my family, I find another part of my identity again. I am the son of Mark and Susan Tenbarge and the brother of many siblings, and I am so proud to claim that.