Special to The Message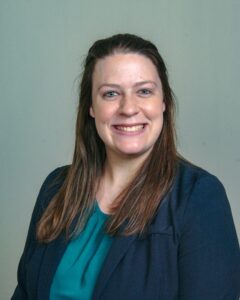 Lynde Anquillare, a daughter of St. Joseph Parish in Princeton and graduate of St. Joseph School, is returning as Principal for the 2021-2022 school year. St. Joseph Pastor Father Gary Kaiser made the announcement May 11.
He said, "I am excited that Lynde, who graduated from St. Joseph, will serve as Principal. Her charisma, excitement, skill and commitment to our young people will benefit her in this position."  
Anquillare is a Magna Cum Laude graduate of the University of Southern Indiana with a B.S. in Elementary Education with a minor in Mathematics. She is working on her master's degree in educational administration from Indiana University in Bloomington.
She said, "As a member of St. Joseph Parish for the last 25 years, I am very excited to be returning home. I'm honored to be the new Principal of St. Joseph Catholic School, where I can share my faith, passion and love of God."
Anquillare returns to St. Joseph from Plaza Park International Prep Academy in Evansville, where she has been teaching sixth-grade math and math honors. Prior to joining the faculty at Plaza Park, she completed her student-teaching requirement in third grade at Holy Rosary School in Evansville.
During her summer breaks from USI, Anquillare served as a summer care worker at St. Joseph School.