By The Message staff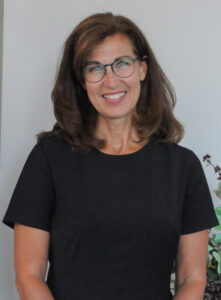 Bishop Joseph M. Siegel has named Diocesan Associate Superintendent of Catholic Schools Michelle Priar to serve as interim Superintendent of Catholic Schools for the Diocese of Evansville.
Michelle, who has served as associate superintendent since July 2010, will take over the leadership of the Catholic Schools Office from Dr. Daryl Hagan, who served as superintendent for 12 years before accepting a position as the first Director of Catholic School Accreditation for the Institute for the Transformation of Catholic Education at The Catholic University of America.
Michelle assumed her new duties July 1.
Bishop Siegel said, "I am very grateful to Michelle for agreeing to take on these additional responsibilities as Interim Superintendent. With her skills, experience and dedication to Catholic education, I am confident that under her leadership the CSO (Catholoic Schools Office) will continue to provide excellent service to and support for the pastors, administrators and teachers in our 26 schools."
Diocesan Chancellor / Chief Operating Officer Dean Happe said, "Michelle brings a wealth of relevant experience to this appointment, including 32 years of service in our diocese as a teacher, principal and Associate Superintendent of Catholic Schools. We are blessed to have Michelle's leadership enabling the Catholic Schools Office to continue its work uninterrupted during the coming school year. Her experience and dedication, coupled with a talented team of school pastors, administrators and teachers will serve our diocese and our Catholic Schools well during this transitional time."
Michelle earned a bachelor's degree in education, general science and biology from the University of Southern Indiana. She went on to earn a master's degree in educational leadership, administration and foundations from Indiana State University.
Before joining the Catholic Schools Office as associate superintendent, Michelle served as principal of St. James School from June 2003 to July 2010, as principal of St. Joseph School in Vanderburgh County from August 1999 to June 2003, and she taught junior high science at St. Theresa School from August 1990-1999.
Michelle said, "It has been an honor serving alongside Dr. Hagan for the past 12 years. He has established a strong foundation of excellence in Catholic education throughout our diocese. I am excited to continue his good work and to serve with such a talented team of school administrators and dedicated pastors who love our schools. Keeping Christ at the center of all that we do, I look forward to the new opportunities that the 2022-2023 school year brings. I thank Bishop Siegel for allowing me to serve in this role."
In her role as associate superintendent, Michelle's responsibilities have included coordinating curriculum projects; evaluating and analyzing school and system assessments; conducting school evaluations; providing professional development for administrators and teachers; consulting administrators; ensuring students received appropriate and equitable Title and special education services; developing and providing orientation for new teachers and principals; and developing teacher effectiveness instruments.
Michelle's community involvement includes serving in various roles at Sts. Peter and Paul Parish in Haubstadt, including as School Council, PTO Officer, Religious Education teacher and Eucharistic Minister; a current board member of Marian Educational Outreach; and University of Evansville Advisory Board member.
Later this year, the diocese will conduct a robust national search for the Superintendent of Catholic Schools position.