Special to The Message
The Catholic War Veterans Post 1976 commemorated the 5th anniversary of formal installation within the Diocese of Evansville June 26, the same day they presented the colors for the 2021 Loogootee Summerfest.
Father Kenneth Walker, Diocese of Evansville Judicial Vicar and pastor of St. John the Evangelist Parish in Loogootee, presented Post 1976 Commander and acting treasurer George "Bud" Erler, Jr. a photograph depicting Post 1976's membership heralding the banner dating back to the year 2016.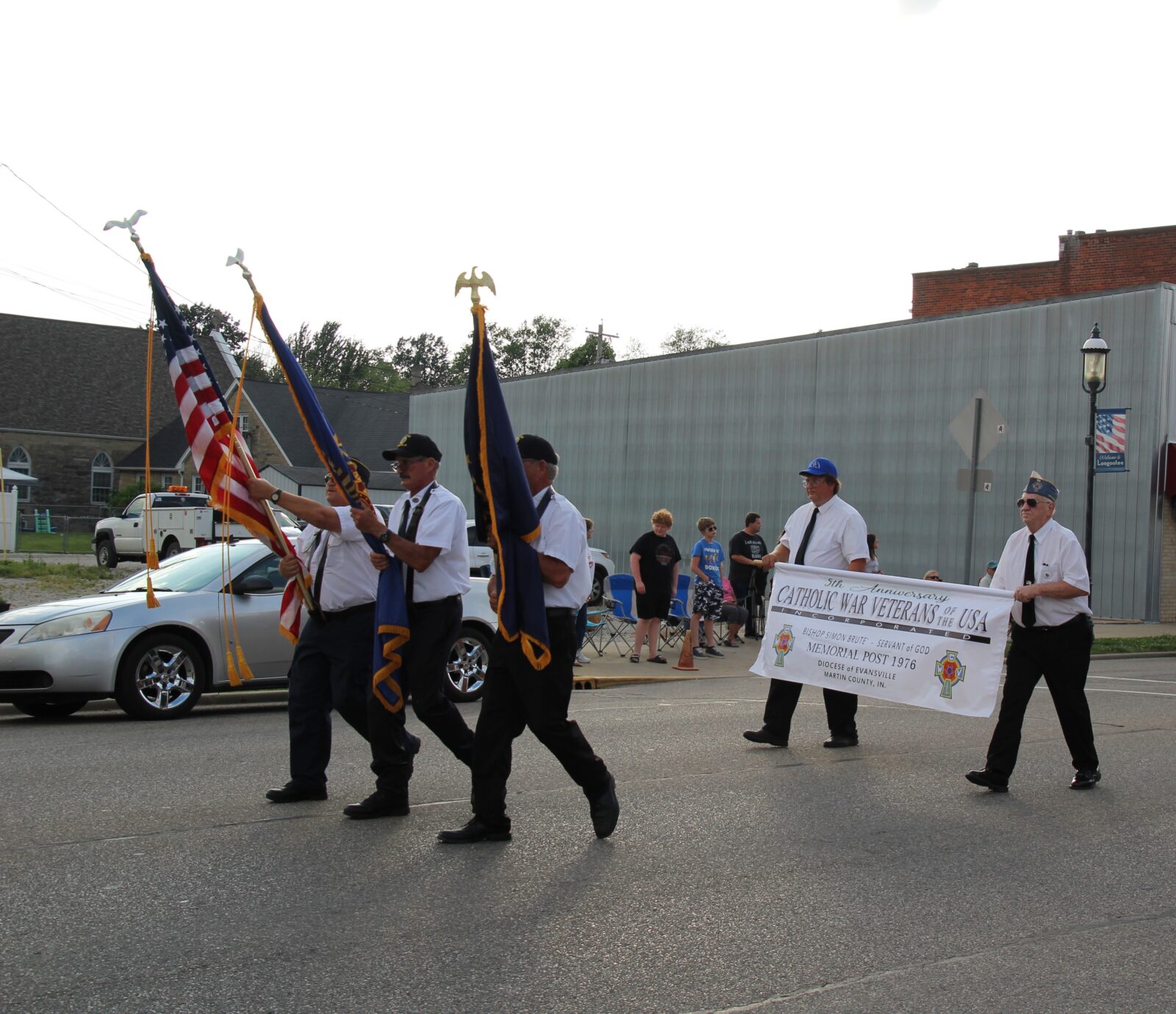 Post 1976 is the first Post of Catholic War Veterans in the State of Indiana, according to members. Post 1976 is currently in the process of being formally recognized and established with the State of Indiana Secretary of State and The Internal Revenue Service, Erler said.
Post 1976's motto is "Climbing Jacob's Ladder." While the National Catholic War Veterans motto is: "For God, for country, and for home."
The national mission statement and preamble to the National Constitution of the Catholic War Veterans proudly mentions "the family as the basic unit of our society," and "to promote an enlightened and patriotic youth."  
Membership to the Catholic War Veterans Post 1976 does not require having participated in war, Erler said, as the National Organization name might suggest. Erler invites any practicing catholic veteran to join their membership. Specific eligibility details are available upon request. All catholic clergy are eligible to become members with fees waived.