By Dr. Daryl Hagan
Superintendent of Catholic Schools
Prior to the beginning of the 2020-2021 school year and on behalf of Bishop Joseph M. Siegel, the Cath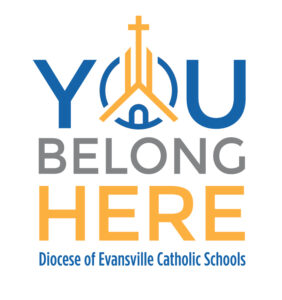 olic Education Office released "Creating a Path Forward: Catholic Schools' Considerations for Learning and Safe Schools" to provide Catholic schools guidance for preparing school operations under the current COVID-19 pandemic environment. Pastors, administrators, teachers, staff, students and families are to be commended for their adherence to the plan during the first semester of school.
As we begin the second semester, it is imperative for us to continue the efforts, guidelines and safety protocols that allowed our students to learn in the school buildings and not virtually from home. Catholic schools will continue the same restrictions and mitigation strategies through the completion of the 2020-2021 school year.
Please continue to 
Wear a mask

Stay 6 feet apart

Wash your hands frequently

And self-screen daily before school and stay home if you are experiencing symptoms.
Schools will remain open only to students, staff and essential visitors. For additional restrictions and safety protocols, please check with your school. Together, we can create a path forward that will allow us to complete this school year within the school buildings while providing a quality Catholic education to the students we serve.