By Tim Lilley
The Message editor
In the early 2000s, St. Benedict Cathedral School teacher Heather Russler had a conversation with then-school Principal Benedictine Sister Karlene Sensmeier and parent-volunteer Susie Bell about The Reality Store © TM, a  trademarked and copyrighted product of the Indiana Federation of Business and Professional Women, and the Indiana Women's Education Foundation, Inc. It is designed and intended to encourage teens to think about their futures and help them to visualize how their career and life choices will affect their economic well being.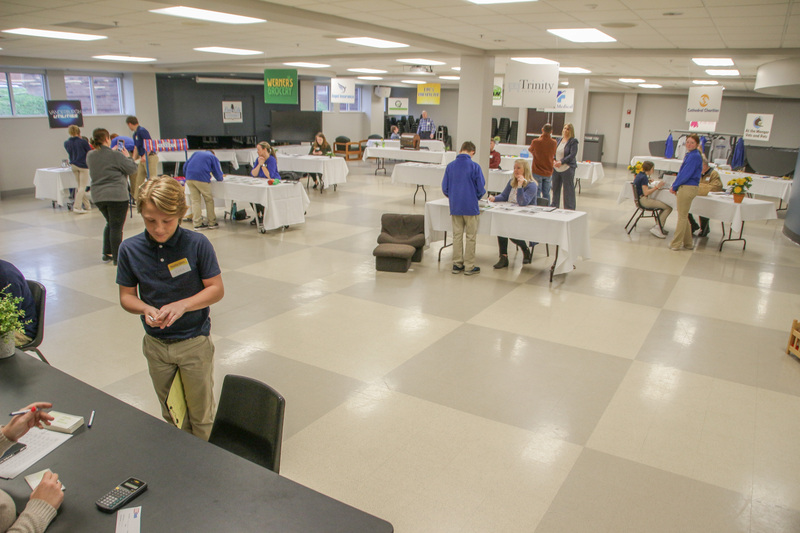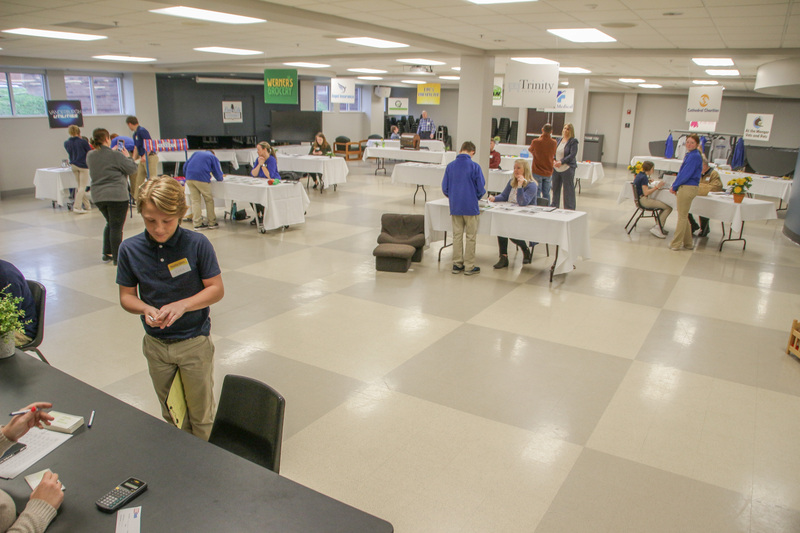 Heather said 'The Reality Store' happened annually through 2019. When COVID-19 hit, the school was forced to miss 2020 and 2021. On April 8, however, the store returned.
"Here, we ask our eighth-graders to envision their lives at age 28" Heather said, as eighth-graders made their way through various stations set up in the Woodward Center at St. Benedict Cathedral Parish. 
"In the classroom, we talk about various elements of life when our students become adults," Heather said. "We come to 'The Reality Store' to give them an opportunity to apply their decisions to real life."
Students don't choose their vocations or careers; that is accomplished in the classroom through a blind draw. The drawing enables them to see the kind of income they will have, and to actually visit the store with their imaginary paycheck. That's where reality begins to sink in.
Around the Woodward Center, parent-volunteers and business leaders manned stations for banking, housing, transportation, insurance, utilities, medical care, legal assistance, furniture, clothing; even pets. A child-care station catered to those who chose to approach life at age 28 with a family.
"The first thing the students do when they arrive at the store is make a bank deposit with their monthly check," Heather explained. "They also see what gets taken out of their paychecks for taxes, and some of them may be faced with student-loan payments – again, based on the decisions they made in the classroom."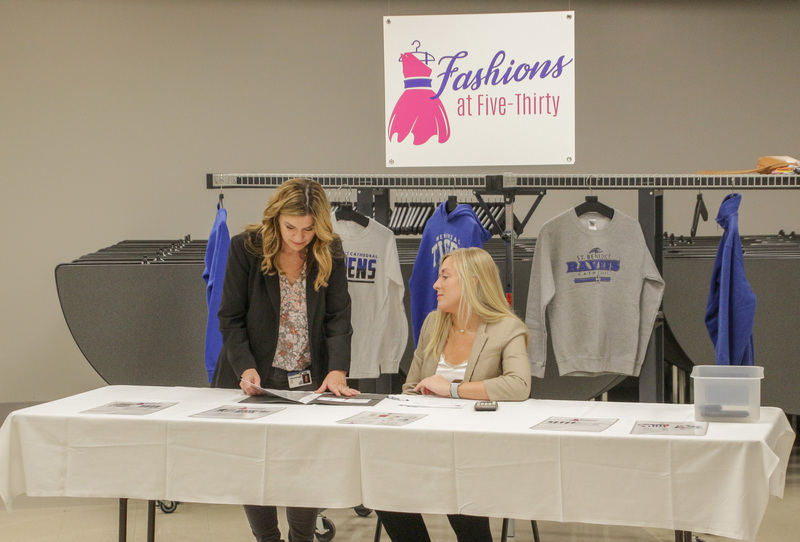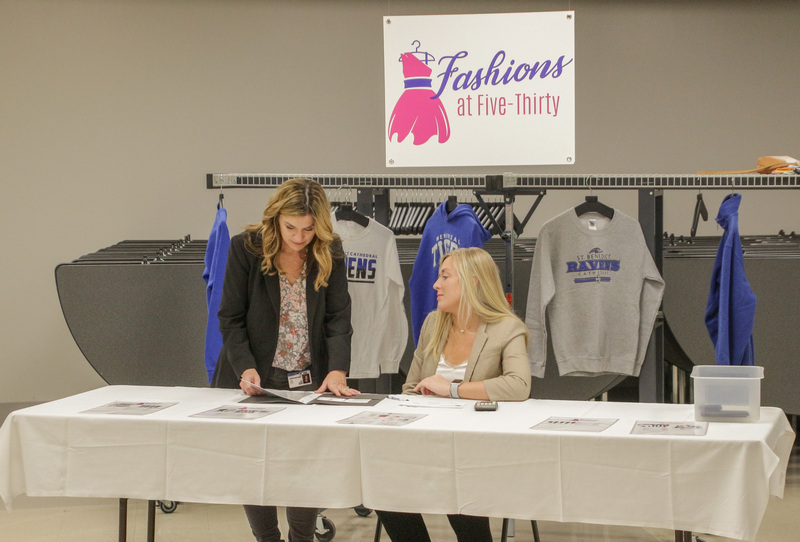 From the bank, they have to buy a house; they get utility service, furniture, insurance, groceries, look for a car; maybe they have some left to buy clothes or think about getting a pet. Those two stations – clothing and pets – featured volunteer Taylor Russler, Heather's daughter. She is a St. Benedict Cathedral School and Reitz Memorial High School graduate who visited The Reality Store more than a decade ago, when she was a St Ben's eighth-grader.
"I was in the hole," she said with a laugh, recalling her first attempts at envisioning the reality of life in her late 20s. Taylor said the view was much different for her this year, when she was helping customers make decisions about clothing and pets. Although it had been more than 10 years since Taylor was a "customer," she helped her mom with setup for the store several times over the years. This was her first experience as a volunteer working at stations.
"If students arrive having made the decision to have a family at age 28, they have to visit the childcare table," Heather said. "The process is based on monthly income, so the paycheck they arrive with is for one month. As a result of some of the decisions they have made, some students end up visiting the table for financial counseling."
Catholic Charities and its possible assistance were represented by St. Benedict Cathedral Rector Benedictine Father Godfrey Mullen. In addition to providing information on how Charities could help, Father Godfrey also helped some students set up donations. "We give them the opportunity to practice stewardship," Heather said.
Back in class, Heather said the students have a chance to break down how things went for them and talk about how they might make different decisions that will impact their finances. "We hear from parent-volunteers who tell us they use this as an opportunity to do some teaching at home.
"All of the feedback we have received over the years from our parent-volunteers has been extremely positive," Heather added. She also praised St. Benedict Cathedral School Principal Kari Ford, who has embraced the program fully. "Her engagement is so helpful," Heather said, "and we are truly grateful for her commitment to the program."