The Diocese of Evansville Office of Catechesis is introducing readers to Catholics from across our 12 counties for whom sharing the beauty of the Catholic Faith is a joy.
This month, we meet Matt Vollman of St. Matthew Parish in Mount Vernon.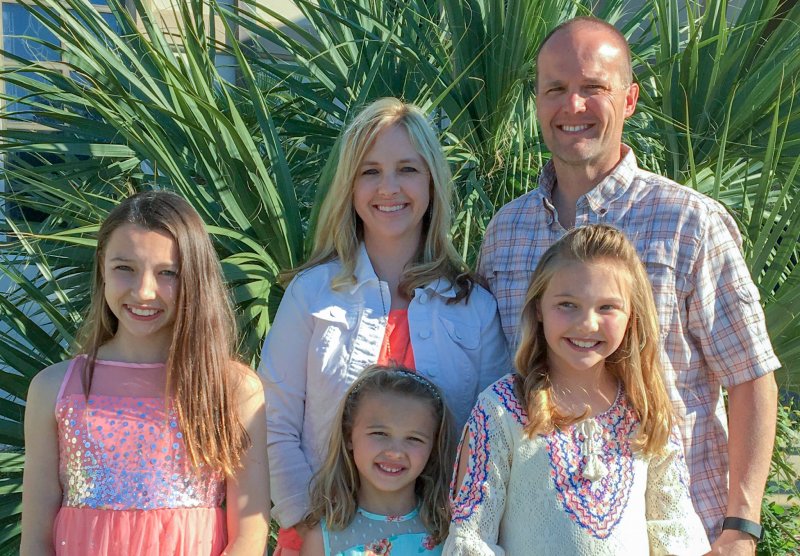 How and where do you experience God?
Most definitely in the sacraments! But also very often in daily life and activities: wife, children, sunsets, music, boat rides and through daily interactions with people. Most recently, with the COVID-19 pandemic, I've seen God working through so many people's generosity and willingness to serve those in need. Unfortunately, many times my eyes of faith aren't open enough to see God more!
Why is your faith so important to you?
What else is there? Life without faith is fatalistic and meaningless. God created us for Himself and for a purpose greater than ourselves. Life is not easy. It is full of challenges, hardships and pain. Without faith these things can become unbearable. St. Thomas Aquinas said, "To one who has faith, no explanation is necessary. To one without faith, no explanation is possible."
How do you nurture your faith life?
I try to nurture my faith life through God's word and prayer. I try to read with the heart of the Church through the Church year's daily readings and prayers. I also spend a great deal of time reading about the faith as well as the lives of the saints. I'm very grateful to Father Jim Sauer (retired priest of the Diocese of Evansville and former administrator of St. Matthew Parish) in shaping the way I have learned to truly love God and not just what I love to learn about God!
How does your Catholic faith shape the way you live?
The Catholic faith is sacramental in nature, and grace perfects nature. We don't live a life of being "so heavenly minded that we are of no earthly good." Rather, my Catholic faith has really shaped my daily intersections with life, and being the presence of Christ with my everyday work, family, marriage, and social interactions now.
How do you share your faith with others?
Although I love to teach others about the Catholic faith through my working with my parish's RCIA program, I try to share my faith with my quiet witness. Faith without works is dead (St. James 2:26). My prayer is that others will witness my interactions with people and life situations, and ask me about my faith. This allows for a great platform to share your faith.
Matt is the husband of Heather and father of Bree, Kate, and Elie. Matt and his family live in southern Illinois and are members of St. Matthew parish in Mt. Vernon, where they both are involved with the RCIA programs for children and adults. Matt and Heather are life-long educators in their area schools.