By Father Tyler Tenbarge
Special to The Message
The second year of the Father Deydier House of Discernment came to a close on May 17, 2020. Three House residents moved into new steps for their vocational paths. Craig Wilmes of Holy Redeemer Parish moved out of the House having discerned that the Lord is calling him to pursue married life. Michael Mosbey of Good Shepherd Parish departed for the Monastery at Saint Meinrad to discern and begin Candidacy for monastic life. Chase Riecker of St. Isidore Parish has submitted his application for affiliation with the Diocese of Evansville as a Seminarian for the 2020-2021 school year. The House is working!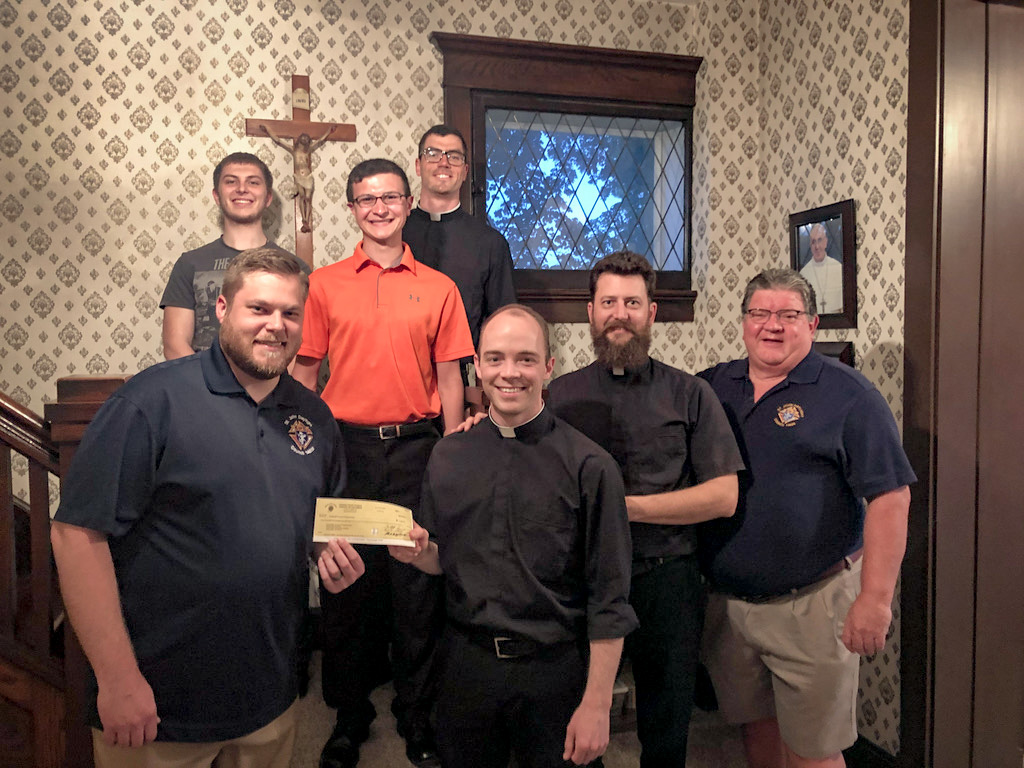 This summer, newly ordained transitional deacon and seminarian Garrett Braun moved into the House as part of his internship at Saint Boniface Parish. We are anticipating a late-spring 2021 Priestly Ordination for Deacon Garrett.
Savio Nights were ended due to the COVID-19 outbreak, but an essay contest about saintly men from the past century was held in their place. The winning essays were selected by a panel of priests, married women and men, and single Catholics from the diocese. The winners were Caleb Mullinex, Resurrection Parish (6-7th grade winner) and James Elpers, Good Shepherd (runner-up); Justin Rauscher, Saint John the Baptist in Newburgh (8-12th grade winner) and Aidan Mohr, Saint John the Baptist in Newburgh (runner-up). The boys received photos of their saints and an Amazon gift card.
Before the pandemic, the Knights of Columbus of Saint John the Evangelist Parish in Daylight hosted a pancake breakfast to benefit the House of Discernment. In May, the Knights presented a donation of $4,600 to the House. It was the largest check the House has received from a parish since the House opened in August 2018. 
Three House residents have already been accepted for August 2020. The men are all college students from different universities in Evansville: the University of Evansville, the University of Southern Indiana and Ivy Tech. One more USI student is planning to apply, and space is still available beyond the likely 2020-21 group of four residents. If you know of a young man (aged 18-30) who might benefit from a Catholic community of prayer and fraternity while continuing his career or college, please contact House Director Fr. Tyler Tenbarge ([email protected]). Men who are discerning really do benefit from this place.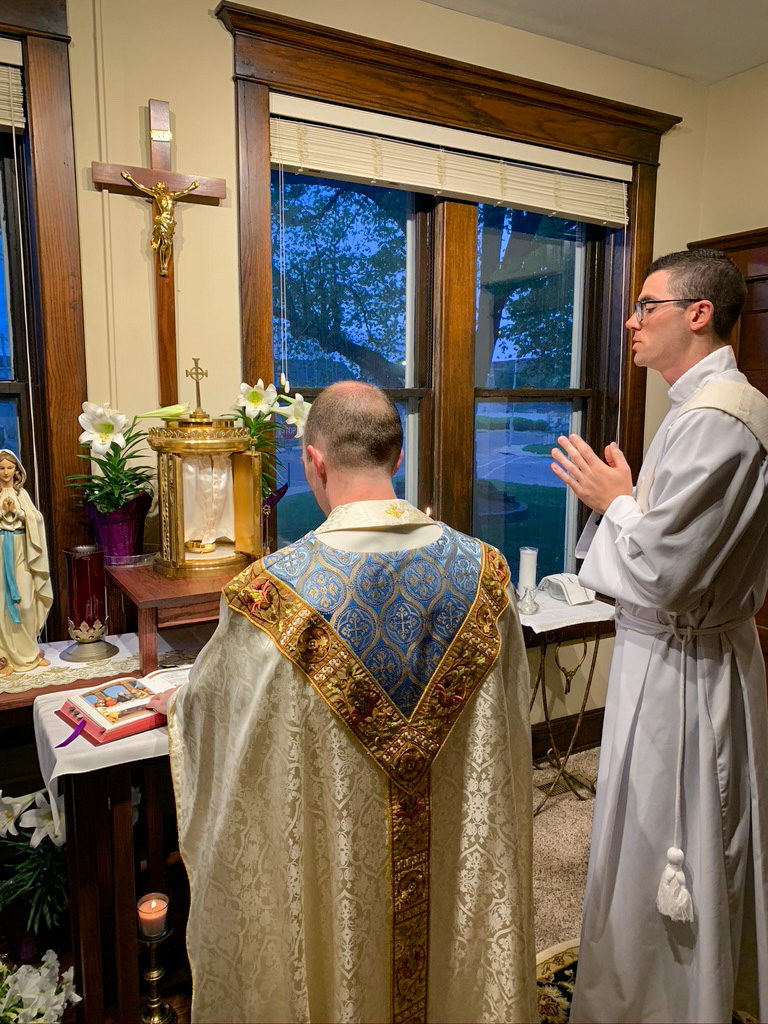 Our weekly Monday Night "Holy Hour & Mass for Vocations" at Sacred Heart has reopened to the public. Join us for Adoration and Confession at 6:30 p.m. and Mass following at 7:30 p.m., and you can follow us on Facebook: "Father Deydier House of Discernment" to keep up with what's happening at the House.