Special to The Message
December 9 marked the latest milestone in the development of St. Theresa Place by Habitat for Humanity Evansville and its partners. As the sun climbed in the eastern sky and slowly began taking the chill off a clear late-fall morning, representatives from The Hollander Group at Baird joined Habitat staff and members of Habitat's "Core Crew" volunteer construction team to hang the front door on the first build in the 14-home subdivision, located on the site of the former St. Theresa Church and School on Evansville's north side.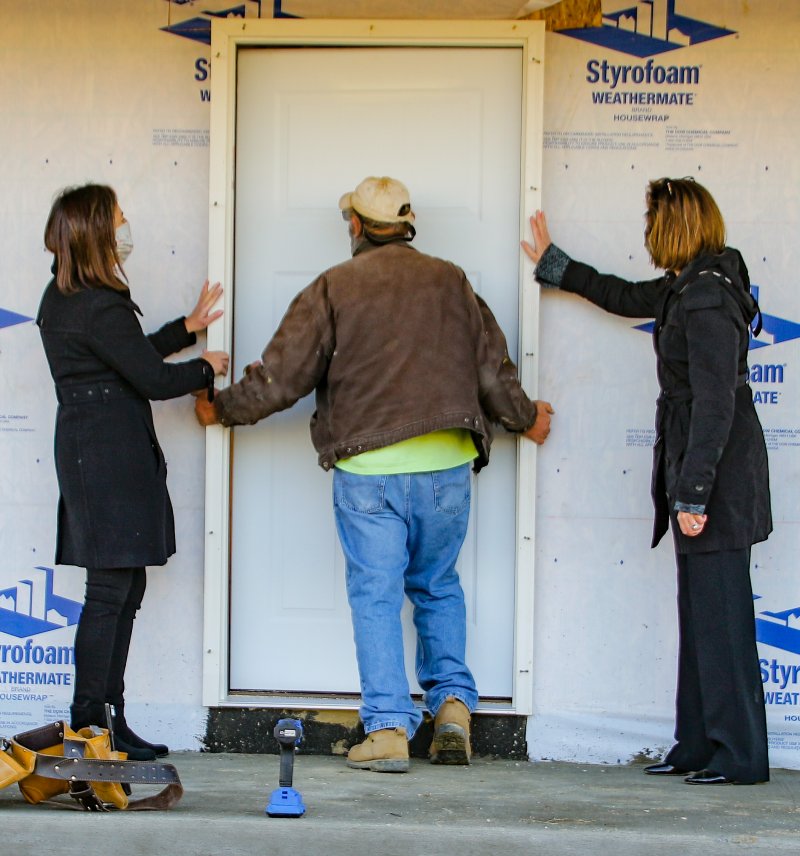 Earlier this year, Habitat announced a new partnership with The Hollander Group at Baird focusing on St. Theresa Place. The wealth-management firm is sponsoring the front doors of all 14 homes in the subdivision in a program known as "Opening the Door to a More Secure Future." The Hollander Group, formerly associated with Hilliard Lyons, became part of Baird in April 2019 when the two financial-services firms merged.
Tricia Hollander Henning of The Hollander Group at Baird said, "When we were presented with the opportunity to be this project's Front Door Sponsor, it was an easy decision for us. We are a family business, so we understand the value of family and we understand the value of every child and person having a place to come home to where they are safe to grow and learn. Our business mission is to help provide secure futures for those families we serve as our clients. Our personal mission is to help provide secure futures for those in our community who are interested in working hard to improve their lives. Habitat is a natural fit for us."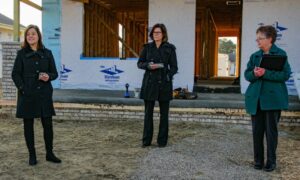 Teri Hollander Albin, who works alongside her sister Tricia at The Hollander Group at Baird, said, "Our Front Door Sponsorship is simply a continuation of our family's support of the great work that Habitat for Humanity does in our community. As a multi-generational family business dedicated to serving generations of families, our charitable and business philosophy are the same: Family helping families build strong, secure futures and create lasting legacies. Baird, our team and our family are thrilled to support a new future for the St. Theresa area and are extremely excited for the 14 families that will walk through these doors and call St. Theresa Place home. Our prayer is that this opportunity sets them on a journey where they thrive for generations to come."
Benedictine Sister Jane Michele McClure, who serves Habitat for Humanity of Evansville as Major Gifts Officer, explained that "Opening the Door to a More Secure Future" will be a year-long process, during which The Hollander Group and Baird will highlight the ways Habitat's education and sweat-equity programs prepare families to become self-reliant and grow wealth.  
The Message will provide updates on the progress at St. Theresa Place in future issues.