REFLECTION
By Jim Schroeder
St. John the Apostle Church, Evansville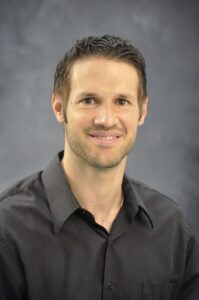 "'Lazarus, come out!' The dead man came out, tied hand and foot with burial bands, and his face was wrapped in a cloth. So Jesus said to them, 'Untie him & let him go'" (John 11: 43-44).
It was a bright, warm, early spring day. The daffodils had just started to show their splendor, and the magnolias perched on the edge of exploding into the dawn of a new season. Resurrection was just two weeks away; but already, life renewed was rising from many places.
The prior day, the kids and I had watched their mom and my wife run her second marathon – this one on the trails between Kentucky and Barkley Lakes. The threatening rain stayed away, but a thick humidity hung in the air and the trails were sloppy from a heavy week of rain. After seeing the start, the kids and I spied her in the pink jersey weaving up to where we sat at the aid station at mile 16. She was muddy, wet and sticky, and her ankles had threatened to cramp from the tenuous footing and the humid day. Many times, as the race wore on, her spirit threatened to falter; but through the decades of the Rosary and prayers to subsume His will into hers, she emerged strong from the damp forest to run the last 1.5 miles with the two (and then three) oldest kids at her side.
Sunday morning, the scene was much different; and yet, rebirth remained on our minds. As we stepped into the aqua tinted interior of St. John Church, the soulful sounds of the Sunday choir spoke both solemnly and in celebration to the congregation. 
"Thank you Jesus / Come on and bless the Lord with me / bless the Lord / Thank you Jesus"
As we joined the largely African-American congregation with claps of joy and jubilation, parishioners continued to file in. Having been part of a merger with nearby St. Mary, the parish was continuing to evolve into its new identity. Joined by similar locales, but often different cultural backgrounds, all remained linked by the message that Christ brought forth on this earth. 
"We fall down but we get up / We fall down but we get up / We fall down, but we get up / For a saint is just a sinner who fell down and got up"
My sister, Laura, sitting behind us with little Gabe, was just a week away from the due date of her and Brendan's 4th child. New life was in the air.
Outside, however, the streets yearned for more care. In a neighborhood that had witnessed much change and upheaval, a renewal was in order. Times were difficult for many. Poverty rates remained high. Crime was a constant threat. Yet, as I listened to the sounds within that small brick church, I found myself deeply moved by the heartfelt joy that remained. Passion was alive. The songs being sung were not just lyrical arrangements. They were aortic beats – words that spoke of a deeper, fleshy circumstance that bound Christ to His Church, God to His children, the Spirit to His fire. 
"I surrender all to you / Everything I give to you / Withholding nothing / I give you all of me"
Divided in the world's eyes by race or culture or circumstance, the synergistic force of His union united us to one life, one purpose, one Love. As we left the welcoming hugs and voices of St. John's that day, I knew we would be back. 
"Don't be discouraged when trouble come in your life / He'll bear your burdens and move all misery and strife / That's why we've come"
This reflection is from Jim Schroeder's book "The Evansville Diocese Historical Tour: Footprints of Our Catholic Brethren." Jim, his wife, Amy, and their kids live in Evansville. They are parishioners at Holy Redeemer Parish. Jim is a pediatric psychologist and Vice President of the psychology department at Easterseals Rehabilitation Center. "The full story, including illustrations, is available on Amazon or with his other books and articles at www.james-schroeder.com."