By Andrea Goebel
God's Way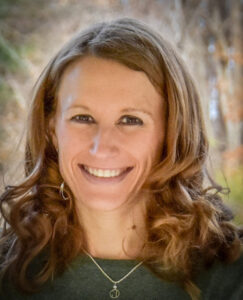 Editor's note: Please join us in welcoming Andrea Goebel to The Message as a regular columnist. Her columns will appear monthly.
"I want to ride my bike outside!" my three-year-old son exclaimed as we arrived home from dropping my daughter off at school. 
"No. We are going inside; you are going to ride your bike in the basement; and I am going to work out," I insisted as we walked into the house.
Evan awakened that morning before I could exercise, and I felt frazzled. Now, I was determined to run on the treadmill while he played nearby. 
Nothing, not even my energetic toddler, was going to stop me from having my morning "me time."
As I grabbed my shoes and water bottle, I questioned whether I was acting rashly, but I told myself I needed this run.
Evan did not agree. 
Several minutes later, as he was still begging to ride his bike, and I still hadn't run, I felt a nudge in my heart again. This time, I listened. Past experience had taught me that when I refused to acknowledge God speaking to me, sin was on its way. 
I grimaced at the hardness of my heart as I realized I was throwing my own internal tantrum because I, too, wasn't getting my way. 
How many times have I done that? I wondered. 
How many times have I placed my own wants above my children's needs? How many times have I made my own plans and refused to listen when I felt God urging me to change them? How many times have I indulged my own desires instead of asking God what He wants of me? 
Psalm 95 advises, "Oh, that today you would hear his voice; do not harden your hearts as at Meribah, as on the day of Massah in the desert. There your ancestors tested me…. (Psalm 95:8-9).
The Psalmist recalls a time when the Israelites lacked faith in God's providence. They couldn't conceptualize His plan for helping them, so they listened to their own limited perspectives. However, God just wanted them to trust Him.
Sometimes, we, too, struggle to heed God's guidance, and we rely on ourselves instead.
Yet, just as we want our own children to listen to our advice, God wants us to heed His call. He asks us to humble ourselves, open our hearts, and exchange our plans for His. 
When we do, we will find a better way. It probably won't be what we expected, and it may not be what we think we want, but it will be what we need. 
I thought I needed to run in my stressed-out state; God knew that my child needed me more. 
As I knelt beside Evan, lifted him onto my lap, and hugged him close, God planted peace in my soul. 
My run could wait.
Andrea Goebel, her husband and two children live in Mt. Vernon. They are members of St. Philip Parish in Posey County,