By Megan Erbacher
The Message assistant editor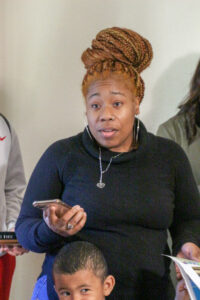 Bianca S. fought back tears as she stood in the living room of her new Habitat for Humanity of Evansville home and thanked God and many people for their support in helping her with the program.
Bianca and Jaswant's home was dedicated Nov. 18 in the 700 block of Herndon Drive on Evansville's Northside. It's the 10th completed house in St. Theresa Place, a 14-home Habitat for Humanity subdivision located in the Diamond-Stringtown neighborhood.
Ground was broken for St. Theresa Place in August 2020. The subdivision shares the land formerly occupied by St. Theresa Parish with the new home of Catholic Charities.
Bianca grew up in a Habitat house, one that she said is in good condition and standing strong today. So, she thought a Habitat home would be a "good foundation" for her family.
"When we heard the news that we were accepted, it was like a weight was lifted," she said. "Everything was going to be taken care of and work out for the best."
Bianca and her husband, Jaswant, have two children, Kamari, 11, and Jovan, 3. Currently, the family lives in a rented two-bedroom apartment, which can feel crowded. In their new Habitat home, everyone will have their own bedroom.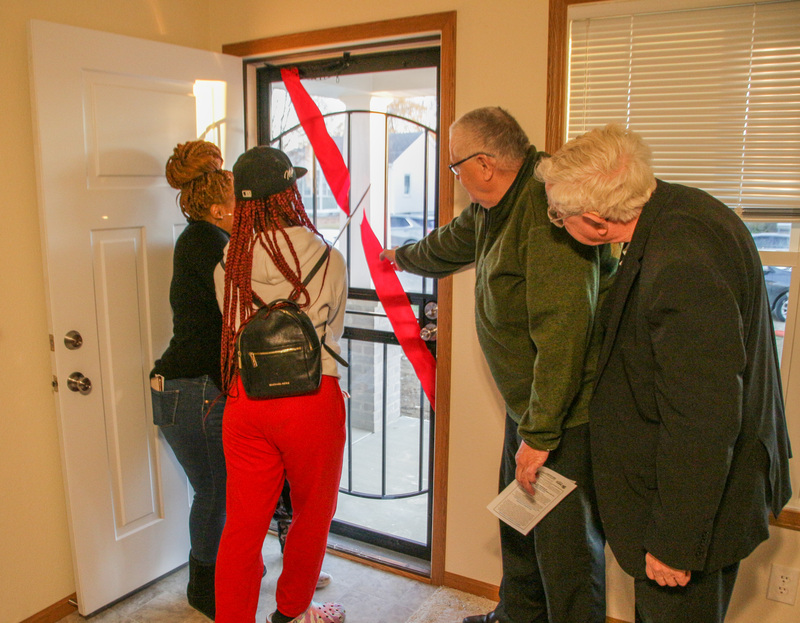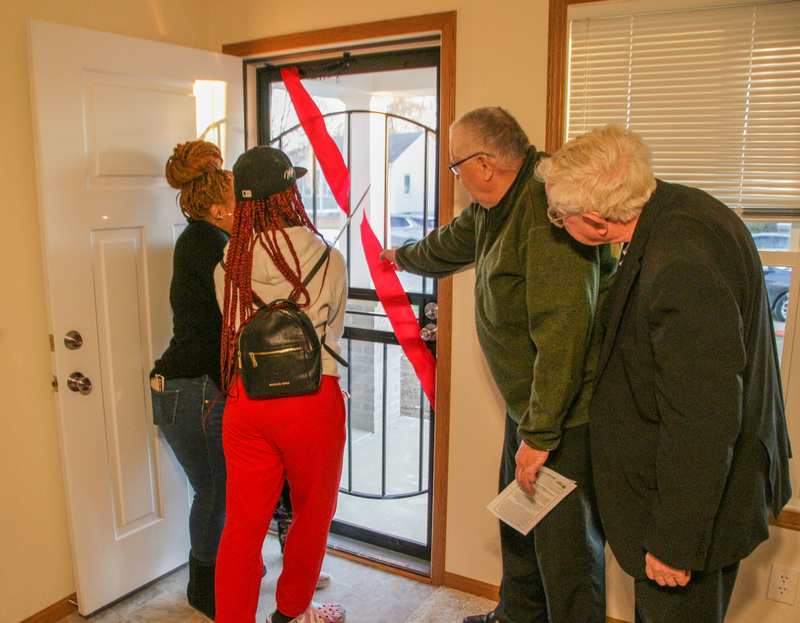 "Owning a Habitat house will mean that my family is complete," Bianca said "We want to keep the house in the family. It is something that I hope to pass down to my children."
Bianca's Habitat home was sponsored by a group of priests who served at St. Theresa Parish, as well as staff and friends of the parish. Father Eugene Schroeder, pastor of St. Joseph Parish in Vanderburgh County, who previously served St. Theresa, shared many stories of the parish.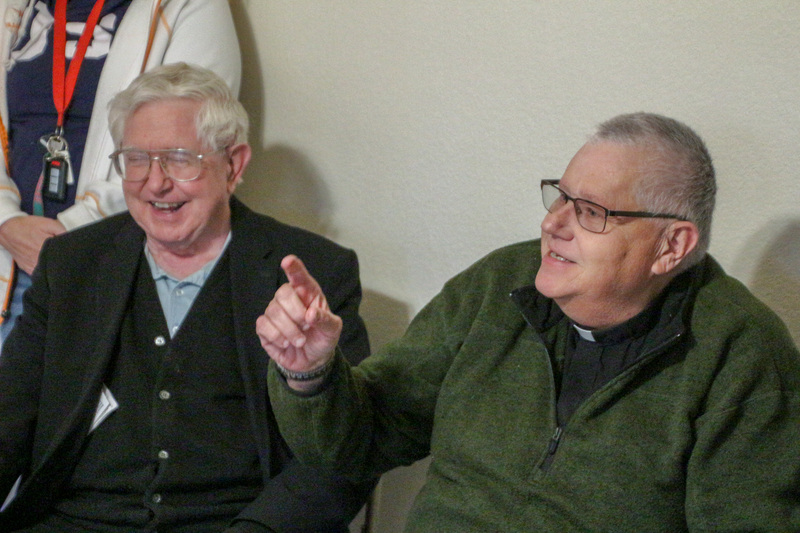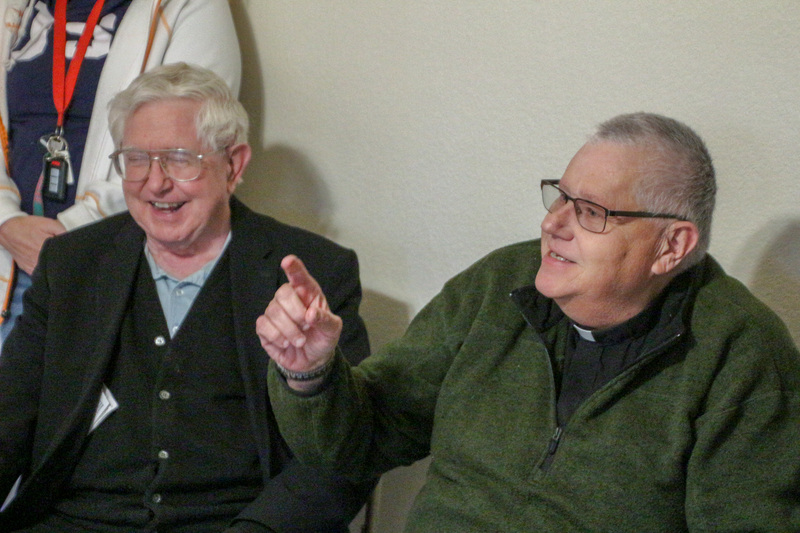 "When you're living here, when you're sitting out there on the porch and hear the echoes of all these people who started families here and soaking up the energy … know that you have all kinds of people who are in your cheering section," Father Eugene said. "It's an honor to be part of that."
"Thank you, thank you, thank you … from all of us," Bianca said to her home sponsors. "It means a lot to me. Everything we do is for our kids, not ourselves. So, to have someone helping us achieve that dream for our children, that is love."
Luan Greubel, who represented the St. Theresa Place Advisory Council, expressed the group's happiness for Bianca and her family, as well as the other 13 families who will call the subdivision home. Greubel was a St. Theresa parishioner for more than 30 years.
"We grieved when the parish and school closed," she said. "That's why it's so fitting that a new group of families will live and thrive on these grounds. It is a new beginning."
Ronisha, Bianca's sister, told her sister she was proud of her. 
"I pray that you'll keep this home safe spiritually and physically," Ronisha said. "May your new home be full of love, warmth and happiness, and may you all create lots and lots of great memories."
Bianca said the journey has been busy and tough because of the COVID-19 pandemic.
"Overall, the process itself has been good," she said. "It teaches you to discipline yourself and work hard for what you want for your family. It has been a wonderful learning experience."
Bianca's home is the 547th home built by Habitat for Humanity of Evansville in Vanderburgh and Posey counties.