JOURNEY OF FAITH
My best friend, Jim Galusky, died April 26. He was about to turn 85, but nothing seemed able to slow him down – until a brief, valiant battle with cancer. I always called him Jimbo. Across northcentral West Virginia, where he lived his entire life, most folks who knew him called him "Yerp." I never learned how that nickname came about.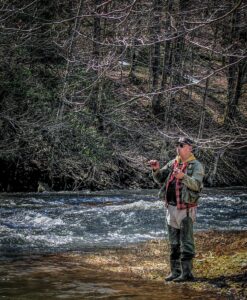 In a story about him and his life that appeared in the Morgantown, West Virginia, Dominion Post, his son Ernie said, simply, "He was superman."
We met in 1976. I had just started an internship with the sports information office at my alma mater, West Virginia University, and Jimbo had just started as the part-time videographer for the WVU football and men's basketball programs. He filmed practices and all games (home and away) for the football team, and games (home and away) for the men's basketball team. He continued filming through WVU's spring football practice – what there was of it – in 2020.
Over the years, Jimbo proved to be a combination of the big brother I never had and the father I lost too soon. He was an honest, hard-working family man. And to him, family extended beyond bloodlines. His family included many WVU coaches and student-athletes over the years.
Like many others of his generation, he fell in love with professional baseball by listening to night games from all over on AM radio. KMOX broadcasts made him a Cardinals fan. He loved the Redbirds. His oldest grandson, Jimmy, visited Evansville last season to play the Otters after signing with the Southern Illinois Miners. His dad, Jimbo's oldest son Steve, drove out for a couple of the games. Jimbo watched online back in Preston County, West Virginia. Jimmy, Steve and I had dinner after one of the Otters-Miners games. It was like being back home.
If there was anything Jimbo loved more than baseball, it was trout fishing. Our bond grew amazingly strong because of it. He introduced me to spots that have become some of my favorite places – streams named Slatyfork, Elk, Gandy, Glady Fork, Bear Creek, Dryfork, Wolf Creek, Tygart and Elkwater Fork, among others.
The first time we fished together, we went to the Elk River in Pocahontas County. On the way home, Jimbo stopped for something he said "you just have to try, Timbo." We stopped at C&J's in Valley Bend, West Virginia, a locally owned DQ-style restaurant. The menu included raspberry soft serve ice cream. Over more than 25 years, I never made a fishing trip to that part of the world without a large raspberry cone from C&J's. It really was that good.
Slatyfork, which actually is the very headwaters of the Elk River, is my favorite trout stream in the world. It's full of native brook trout, wild rainbows and wild browns – and you have to pass C&Js to get there. Every trip to Slaty included a raspberry cone. Steve sent me a link to a local newspaper story about the little restaurant along U.S. 219. C&J's closed last December.
In 1982, WVU's men's basketball team made the field of the NCAA Division I men's basketball tournament for the first time in decades. The Mountaineers were seeded in the West region, and our first-round games were on the campus of Utah State University in Logan, Utah. After exchanging rosters and team statistics with my sports-information counterparts at Utah State, they asked if I had any other questions. "Yes, is your trout season open, and is there fishing nearby?" They answered yes and yes.
Jimbo and I fished the Blacksmith Fork River out there, and it was full of wild brown trout. Jimbo caught one almost 18 inches long that sported a hook-jaw. I happened to turn around and look up as he was playing the fish. High above us stood an elk, watching the proceedings unfold. I see it all now as if it happened yesterday – not 38 years ago.
Rest in peace, my dear friend.