Special to The Message
Reitz Memorial High School has appointed Heath Howington to serve as the Boys' Basketball Head Coach for the 2020-2021 school year.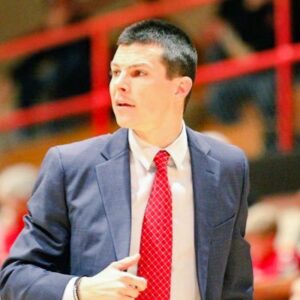 Howington comes to Memorial from North Posey High School, where he served as the head basketball coach for the past eight years. He led the team to the 2017 Pocket Athletic Conference championship – only the fourth conference title in school history.
Howington has 16 years of basketball-coaching experience. Prior to serving at North Posey, he was the assistant varsity basketball coach for Harrison High School during the 2011-2012 season. From 2008-2011, he served as the head freshman basketball coach at Bloomington High School South, where the team won the 4A state championship in 2009 and 2011, and they were Conference Indiana champions in 2009, 2010 and 2011.
Reitz Memorial Athletic Director Matt Weber said, "Heath came very highly recommended from many people around the state. We had some very strong applicants, but Heath emerged as the front runner with the selection committee. We look forward to what Heath can bring to the Memorial community."
"My family and I are excited to be a part of Reitz Memorial High School," Howington said. "As the next head coach, I am humbled and honored for the opportunity to lead this basketball program. I look forward to helping preserve and build upon the culture at Memorial. We are anxious to meet the team and get things underway."