By The Message staff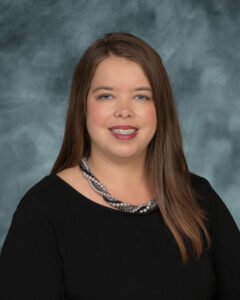 Father John Brosmer, pastor of St. Boniface Parish in Evansville, has appointed Jessica Zavala to serve as principal of Westside Catholic School's St. Boniface campus beginning with the 2022-2023 school year. 
Kelsey Meier will continue to serve as principal of Westside Catholic's St. Agnes campus. 
Zavala joins the Westside Catholic family from Holy Redeemer School in Evansville, where she has served as the resource teacher. She is an Evansville native and a daughter of Holy Redeemer Parish. 
Father John said, "With the addition of Jessica, Westside Catholic has the opportunity to promote a junior high school at the St. Boniface Campus that will assist in evangelization to benefit the school and the parish."
Diocese of Evansville Superintendent of Schools Dr. Daryl Hagan said, "Jessica's education and years of teaching experience has prepared her to lead Westside Catholic's St. Boniface campus.  Her leadership will benefit the students, staff and parents in continuing to carry out the mission of the school."
Jessica earned an undergraduate degree in elementary education, with a minor in middle-school math, from the University of Southern Indiana. She went on to earn a graduate degree in administration from Indiana Wesleyan University. She tells The Message that, while in college, she got to travel and visit schools in Finland, Ghana and China to learn about the cultures of their education programs.
She said, "I look forward to joining the St. Boniface community to enhance the educational mission of the church along with the faculty at Westside Catholic School. I bring with me skills that will assist the staff and students to develop academically, socially, morally, spiritually and physically."
Jessica and her husband, Jonathan, were married at Holy Redeemer Parish seven years ago. Their son, Korben, is 4.