Special to The Message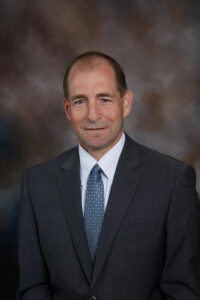 Mater Dei High School in Evansville has named Dan Niemeier to serve as President. Niemeier will assume his new duties April 4. Mater Dei made the announcement Feb. 16.
Niemeier, a 1980 Mater Dei graduate, has an extensive management background and has been very involved in the Mater Dei and Evansville-area Catholic and charitable communities.
Niemeier joins Mater Dei from Resurrection Parish in Evansville, where he has served as Director of Operations. His role focused on supporting the pastor and school principal in managing the spiritual, physical, financial, and personnel resources of the parish.
Dr. Daryl Hagan, Superintendent of Catholic Schools said, "Dan's support for Mater Dei and the Evansville diocese, coupled with his work history, make him the ideal candidate to lead this school to new heights.  Dan is a man of faith and will continue to ensure that Mater Dei students are centered in the Person of Jesus Christ."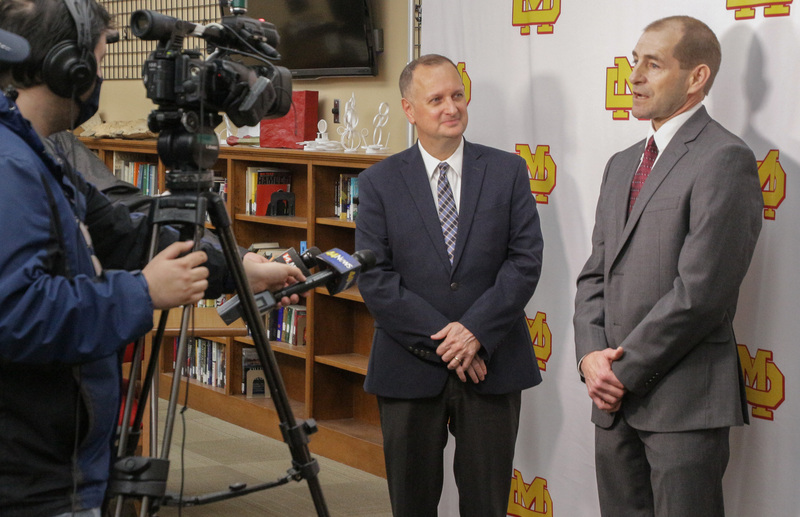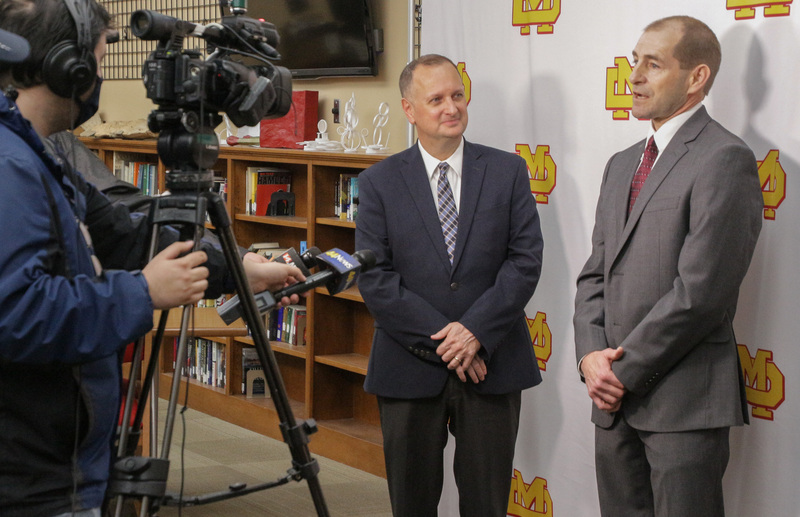 Niemeier said, "I am blessed and honored to serve as the next President of Mater Dei High School. I look forward to working with our dedicated staff, parents, parishes and supporters to build on our Catholic tradition of developing faith-filled and talented members of our community and beyond."
After graduating from Mater Dei, Niemeier earned a bachelor's degree in chemical engineering from Purdue University and a master's degree in industrial management from the University of Southern Indiana. He is currently completing studies for the Diocese of Evansville's Permanent Diaconate at St. Meinrad Seminary and School of Theology in St. Meinrad, and is scheduled for ordination later this year.
Niemeier joined the staff of Mead Johnson Nutrition in 1981 and served the company in a number of positions over the next 33 years, including Director of Global Product Development; Senior Manager of e-Business; Associate Director of External Manufacturing; and Evansville Supply Center Plant Manager.
In 2015, he became Director of Facilities for Azzip Pizza, a family business founded by his son, Brad. Among other responsibilities, he managed the design and build-out of nine new restaurants in five years before joining the staff at Resurrection.
Niemeier also has served the Resurrection, Mater Dei, Diocese of Evansville and greater Evansville communities in a variety of roles, including:
President of the Resurrection Parish Council and Education Commission

President of the Mater Dei Board of Trustees and the Mater Dei Friends and Alumni Association Board

President of the Diocese of Evansville Catholic Education Foundation Board

Member of the Youth First Board of Directors
Niemeier has also been inducted into the Diocese of Evansville Bruté Society.
Mater Dei opened in 1949 to serve students from Vanderburgh, Posey, Gibson, and Warrick counties. Bishop Henry J, Grimmelsman named the school in honor of Mary, Mother of God, who serves as the school's patroness. Mater Dei has an enrollment of 496 in grades 9-12, with a faculty of 38.