By Caleb Scherzinger
Special to The Message
First Theology, St. Meinrad Seminary and School of Theology
Home parish: St. Isidore the Farmer Parish, Celestine
Growing up, my family lived in Celestine. I am the oldest of three children. My mother works at Memorial Hospital, and my father works for Patoka Water. They were very supportive growing up; they went to all of the school events my siblings and I were in. We went to church every Sunday, religious education on Wednesday, and we prayed before meals.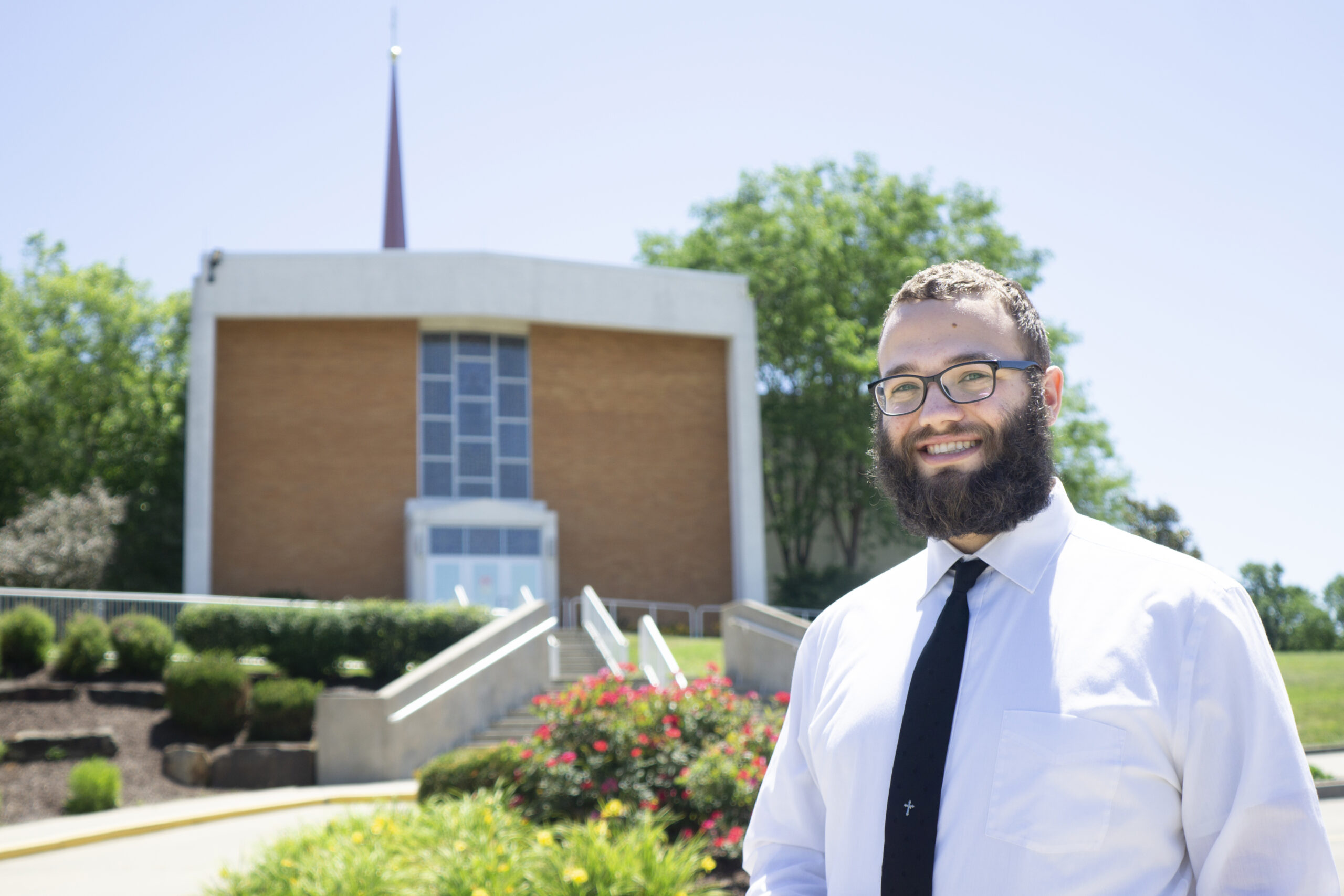 I first seriously considered priesthood after making a Teens Encounter Christ (TEC) retreat during my senior year of high school.
I went to Northeast Dubois High School. I was very involved in Future Farmers of America (FFA), 4-H, Business Professionals of America (BPA), and was on the swim team. My faith during high school was based around youth group events and serving Mass on the weekends. I went to the University of Southern Indiana for college and got a bachelor's degree in accounting. My faith in college was based on the Newman Community at USI.
I finally decided to go to seminary in my senior year of college after having turned down a full-time job and a long conversation with my spiritual director. During this conversation, there was a tremendous amount of peace, and I felt the time was right to enter seminary.
When I got to seminary, someone thought Chris Wickman, another seminarian, was my father. From then on, Chris Wickman and I were close friends. Seminary from that moment on has been an awesome experience.
The first time someone told me that they thought I would make a good priest was my deacon before serving Mass when I was in middle school.
The most helpful thing you can do to encourage vocations is to pray for those you think would make a good priest. Also, tell them they would make a good priest. Sometimes when men are discerning priesthood they are so close to their own vocational discernment that it can be hard for them to realize their vocation.