By Clint Johnson
Special to The Message
Second Philosophy, St. Meinrad Seminary and School of Theology
Home parish: Holy Cross Parish, Fort Branch 
My parents are Roger and Angie Johnson. Dad is the water superintendent at American Water in Newburgh, and my mother is the principal at St. James School in Haubstadt. I have one older sister, Jamie Baehl, who has three kids. We all spent and still spend a lot of time together; we've always been close.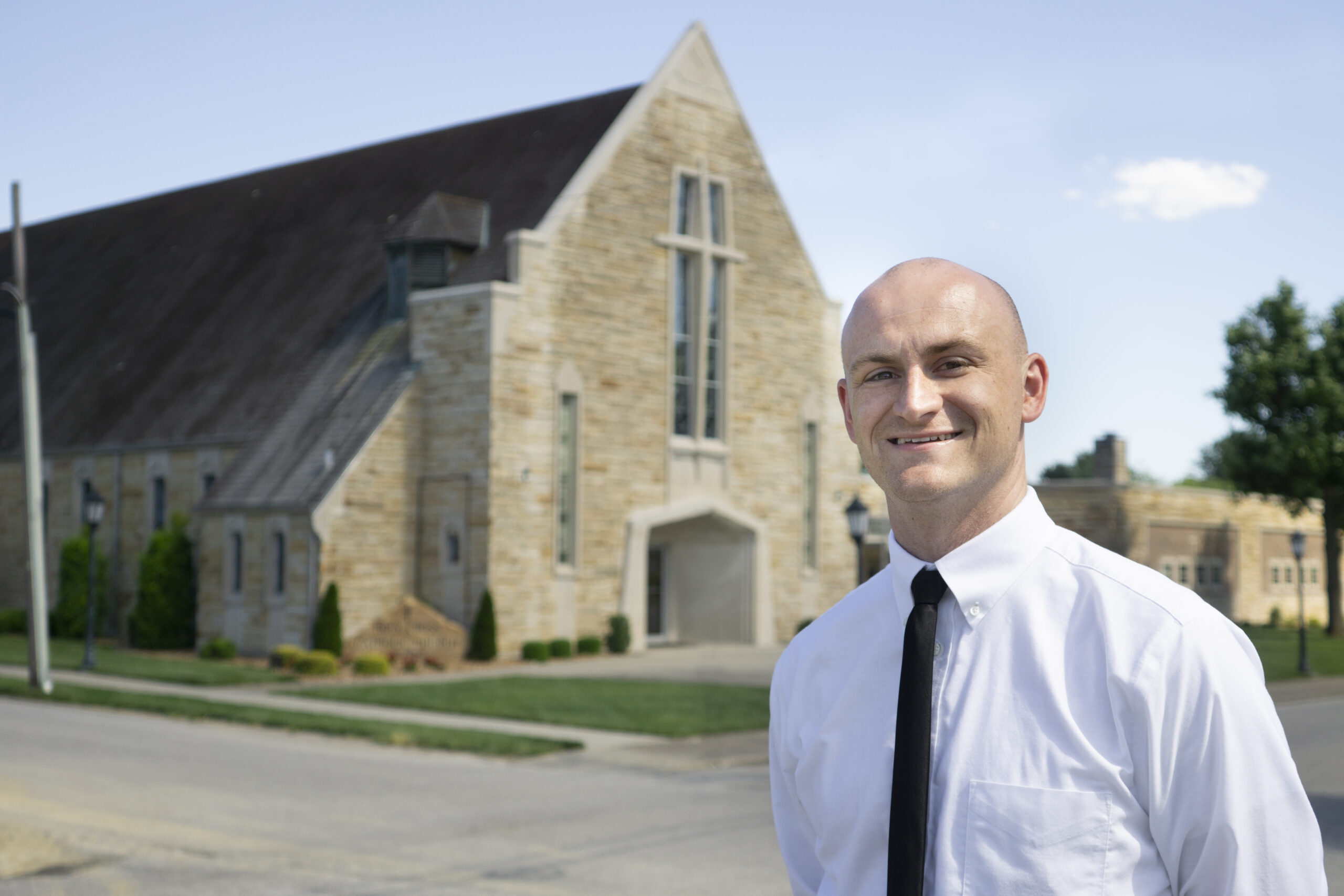 I first started discerning my vocation while I was in my undergraduate studies at Ball State University for architecture. It took a while for me to get involved in the young adult group on campus, but by my senior year, I considered whether priesthood would be a good path. The FOCUS missionaries at Ball State were very influential in my decision making.
I went to high school at Gibson Southern and spent a lot of time painting, running and playing soccer. As I mentioned, I went to Ball State for architecture for four years and then continued to graduate school for architecture at Washington University in St. Louis for two years.
I finally decided to go to seminary when I realized that architecture wasn't fulfilling. There was a bigger question that needed to be answered, and I felt that I couldn't answer it until I seriously let God take over.
When I got to seminary, it was very peaceful. Having a community of guys who are searching for the same thing is very encouraging.
The first time someone told me that they thought I would make a good priest was possibly my grandma, Betty Jo Knapp. Father Tony Ernst was also very influential.
The most helpful thing you can do to encourage vocations is to invest in the youth. Chaperone youth events and encourage them to get involved while they're in middle school and high school.