Special to The Message
COVID-19 forced Marian Educational Outreach to take a new approach to its annual spring gala this year, and that new approach appears to have been a big hit.
From 4 p.m. to 8 p.m. on May 1, MEO held its first Grab-n-Go Gala in the parking lot of St. Boniface Church on Evansville's west side. 
MEO Executive Director Emily Schnapf said, "This is the first time for this type of event with our organization. We had all hands on deck, and the planning for the event proved to be fun!"
MEO sold tickets for Grab-n-Go dinners of Mexican food assembled and served by members of the men's club at All Saints Parish in Evansville. All Saints parishioner Jose Ramirez, who owns the popular El Charro Restaurant, provided workers to help with the cooking.
Schnapf said, "MEO thanks the men at All Saints Parish who helped with this, and Jose and El Charro for the food and preparation help."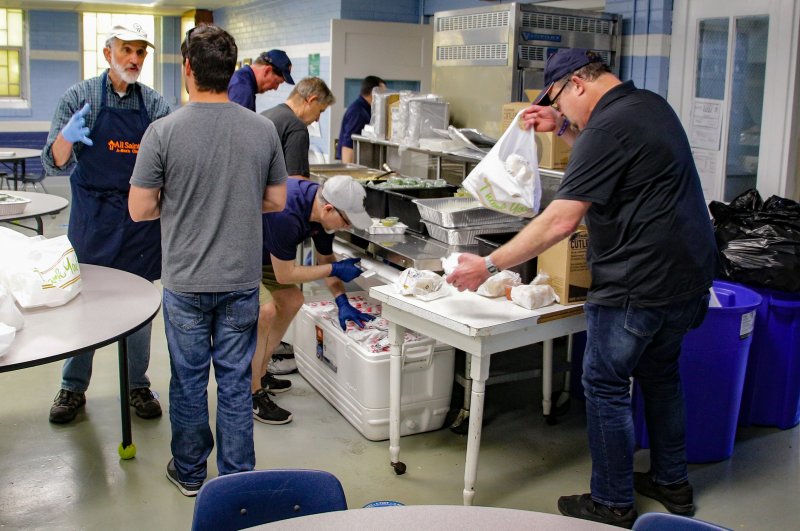 MEO volunteers staffed a drive-through line of stations that included raffle-ticket sales, MEO T-shirt sales, dinner delivery and a wine pull.
Schnapf added, "We are excited to continue spreading awareness about the work of Marian Educational Outreach, and we are hopeful that this type of event will bring happiness to our community of supporters."