By Victoria Arthur
Statehouse Correspondent for Indiana's Catholic Newspapers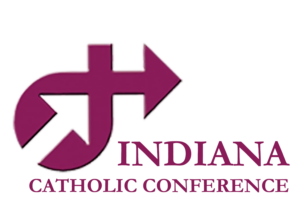 Boosted by bipartisan support and backing from a broad coalition of advocates – including law enforcement officials, business leaders and the Indiana Catholic Conference – momentum is growing across the state for providing undocumented immigrants with legal driving privileges. 
For the ninth year, legislation has been introduced in the General Assembly to issue driving-privilege cards to residents of Indiana who cannot provide proof of their identity and lawful status in the United States. Indiana is home to an estimated 100,000 undocumented immigrants, and the cards would allow them to drive legally and to purchase car insurance. 
Such a move would address basic human needs for this population while protecting everyone on the road, according to Sen. Blake Doriot (R-Goshen), the author of Senate Bill 248. 
"This is a public-safety bill," said Doriot, who was among the lawmakers who led a summer study session on the issue that resulted in overwhelming support. "In this population, a lot of the people drive; a lot of them have vehicles; and we're trying to make sure that they're trained properly. In our summer study committee, we had a plethora of people testifying; and all were in favor of this type of legislation – from prosecutors to defense attorneys to mayors to police chiefs."
The key, according to the northern Indiana lawmaker, is clearly defining what the proposed legislation will and will not do. 
"I want to make sure that everyone knows that the driving-privilege card cannot be used for voting," Doriot said. "It is strictly for driving and obtaining insurance, which will be required. People who seek the driving card will have to meet the same qualifications as any other motorist as far as training and driving experience. They will go through the same process as obtaining a driver's license, but this is not a driver's license. It's a driving-privilege card." 
Doriot's efforts follow those of longtime champions of driving-card legislation including Sen. David Niezgodski (D-South Bend). While previous attempts have hit roadblocks in the General Assembly, the lawmakers hope that the vast coalition of support demonstrated in the summer study session will help sway those who have been skeptical in the past. 
"We have to get rid of some old embedded thoughts about (the undocumented) population," said Doriot, whose district is nearly 25 percent Hispanic, including a proportion of undocumented immigrants. "You can come to my district, and you will not see a more family-oriented, hardworking group of people who want to be here and want to be good citizens. 
"The individuals who will be using the cards want to participate in society," continued Doriot, a member of St. John the Evangelist Parish in Goshen. "They want to do the most basic things like drive their kids to school. I've talked to many people who have been here 15-20 years, and they're terrified to drive to work or to a soccer game. They just want to participate; and if the federal government would work on their immigration process, this would be a lot better. But this is not an immigration issue. It's a public-safety issue."
Senate Bill 248 has been assigned to the Committee on Homeland Security and Transportation. Doriot said that committee chairman Sen. Michael Crider (R-Greenfield) – a retired law enforcement official – has promised a hearing on the bill, most likely in late January. 
The Indiana Catholic Conference, which represents the five Catholic bishops across the state, strongly supports the proposed legislation.
"We are encouraged that the topic was discussed this summer," said Angela Espada, executive director of the ICC, the public policy voice of the Catholic Church in Indiana. "This matter has been presented before in bills, and we are optimistic that, this time, it will go farther. Passage of a driving-card bill has the capacity to put the Catholic-social-teaching tenet of promoting the common good into practice by positively impacting the lives of the card holders as well as those around them."
Among the driving forces behind the effort is a diligent group of students at the University of Notre Dame, who have conducted research on the issue and supplied lawmakers with their findings. The student-led Indiana Driving Record Card Project has published a report entitled "Safer Roads, A Stronger Indiana: Projected Social and Economic Effects of Driving Privilege Card Legislation in Indiana," which details a range of public-safety and economic benefits that could result from Indiana joining 18 other states and the District of Columbia in offering driving cards. 
"We want everyone to be trained, certified and insured," said Benjamín Rascón Gracia, a sophomore at Notre Dame and a co-leader of the project. "We want them to be trained because this type of legislation – through analysis and comparisons we have done with other states – saves lives. The more people who are trained on the road, the more people are saved from traffic fatalities and hit-and-runs. In every single state that has passed this legislation, we have seen traffic fatalities plummet – as much as 30 percent, where there are large percentages of undocumented immigrants. 
"We want everyone to be certified, meaning they're identifiable to law enforcement; they're registered with the Bureau of Motor Vehicles; and abiding by the law like everyone else," continued Rascón Gracia, a graduate of Westfield High School who was a child when he emigrated legally, with his parents, to the United States from Mexico. "And we want them to be insured, which would provide Indiana with $68 million in revenue in the first three years." Rascón Gracia, a member of Our Lady of Mount Carmel Parish in Carmel, views his work through the lens of Catholic social teaching.
"I very much believe in the Catholic concept of human dignity," said Rascón Gracia, who emphasized that he did nothing to earn his citizenship as a child, and that many families just like his want to work and live as active members of society but face obstacles in obtaining citizenship. "I think that the law needs to recognize everyone's human dignity. What we are doing (through this project) is God's work. It's helping people who are in need, who are our brothers and sisters in the state, who deserve to be treated with equal human dignity. That's something that's profoundly Catholic.
"It's also a reminder that Catholicism is a religion of immigrants in this country, and that the Catholic Church has always been and ought to continue to be standing with immigrants everywhere." 
Bertha Melendres, director of the Office of Hispanic Ministry in the Diocese of Evansville, echoed those thoughts. 
"Allowing people the privilege of driving is a life-changing opportunity," said Melendres, who came to the United States from Mexico at 11 as an undocumented immigrant. As a resident of California for years before she was able to obtain legal citizenship, Melendres drove to school, work and church – without a driver's license and with constant anxiety.   
"I am encouraged that there is growing support for this type of legislation," said Melendres, a member of Holy Rosary Parish in Evansville. "This is vital for people."
To follow priority legislation of the ICC, visit www.indianacc.org. This website includes access to I-CAN, the Indiana Catholic Action Network, which offers the Church's position on key issues. Those who sign up for I-CAN receive alerts on legislation moving forward and ways to contact their elected representatives.