By Megan Erbacher
On May 14, the Mount Vernon Fire Department became home to the first Safe Haven Baby Box in Southwestern Indiana, and the first within the Catholic Diocese of Evansville.
A community blessing and unveiling occurred on May 14 with more than 70 people in attendance at the Mt. Vernon Fire Department, located at 311 College Avenue. The box is located on the north side of the fire station. Republican Senator Jim Tomes and Mt. Vernon Mayor G. William "Bill" Curtis were among those present for the special blessing.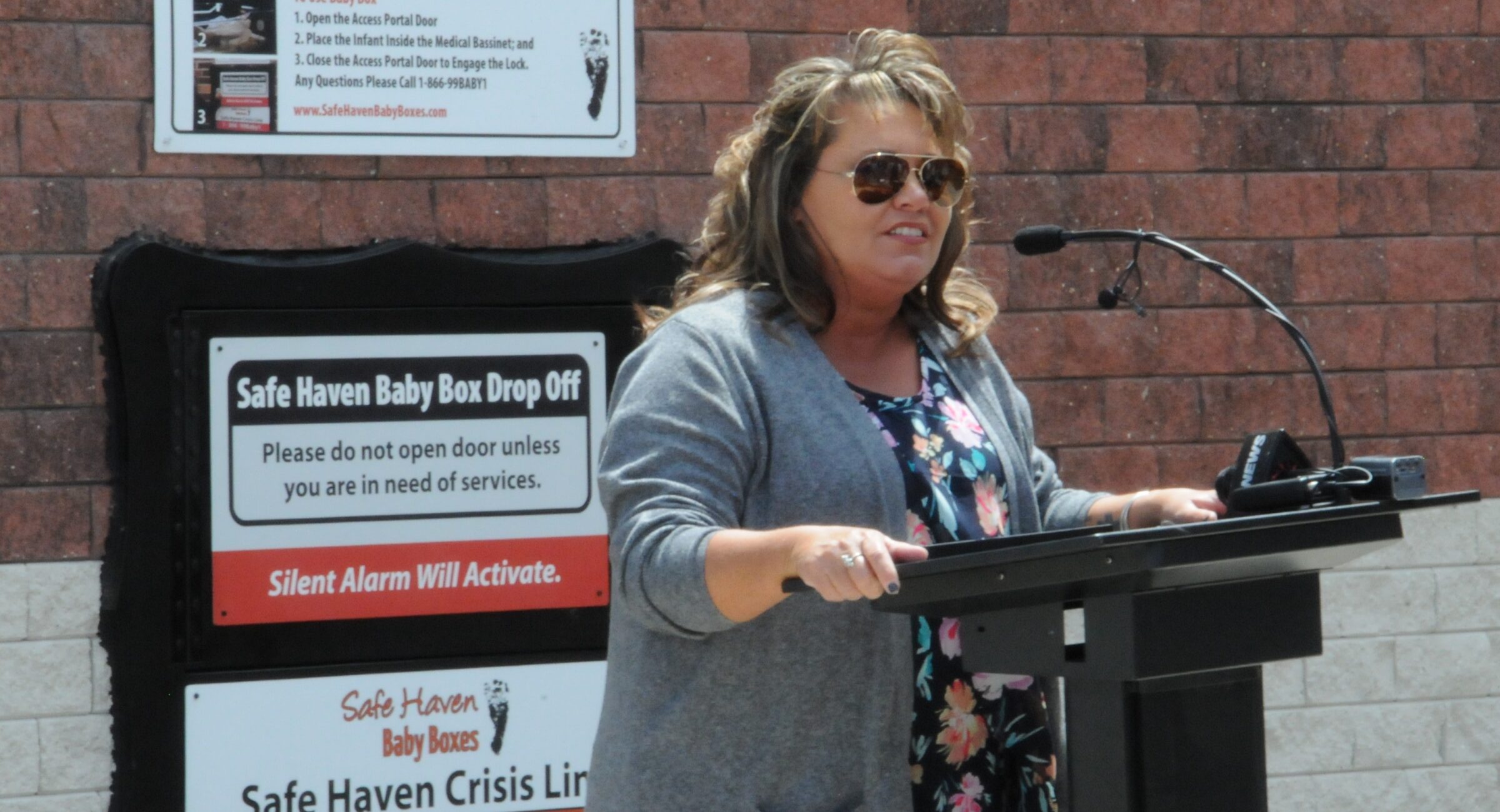 The closest Safe Haven Baby Box outside of Posey County is about 185 miles away in Decatur Township, Marion County.
Mt. Vernon Fire Chief Wes Dixon said the community is blessed to have the Safe Haven Baby Box, and he hopes the box never needs to be used, but it is available if it is needed.
The Mt. Vernon Safe Haven Baby Box is the eighth in Indiana since the Indiana General Assembly passed Senate Bill 340 in 2018 which permits fire stations that are staffed 24 hours-a-day to install baby boxes. It expands the 2000 Safe Haven Law, which allows people to anonymously surrender a healthy newborn without fear of criminal prosecution.
Monica Kelsey, founder and CEO of Safe Haven Baby Boxes, said education and awareness of the laws save lives. At the blessing, Kelsey shared that abandoned infants hold a special place in her heart because she was an abandoned infant.
Kelsey's goal with the baby boxes is to give women a place to safely surrender.
"No shame. No blame. No names . . . . This box behind me represents hope in this community. It represents a last resort option for moms and where there is hope. This community is now going to have that."
Safe Haven Baby Boxes are equipped with alarm systems to immediately notify 911 and the staff inside the fire station. The boxes also have heating and cooling features and lock as soon as a baby is placed inside.
The program costs around $10,000. Posey County Right to Life, with help from local businesses and individuals, raised money to cover the cost of the box, installation and other services.
Deanna Goossens, Posey County Right to Life vice president, was instrumental in raising awareness and funds to get the baby box in Mount Vernon. Goossens said when she first heard of the legislation, she thought it was such a creative solution to a difficult situation.
"Sometimes there just aren't easy fixes, but there can still be positive solutions," she said. "No one involved in this project will ever think it's easy for a mother to surrender her baby, but this is a decision she can live with much more easily than the alternative."
In Indiana, two babies have been surrendered inside one of these boxes, and a third was
taken to be surrendered but handed off to firefighters because the box installation wasn't complete.
The organization also staffs a 24-hour hotline, 1-866-99BABY1, to offer women the
opportunity to talk to a trained professional as they consider safely surrendering their baby. Three babies have been safely surrendered in northwest Indiana in 2019 with the help of the hotline.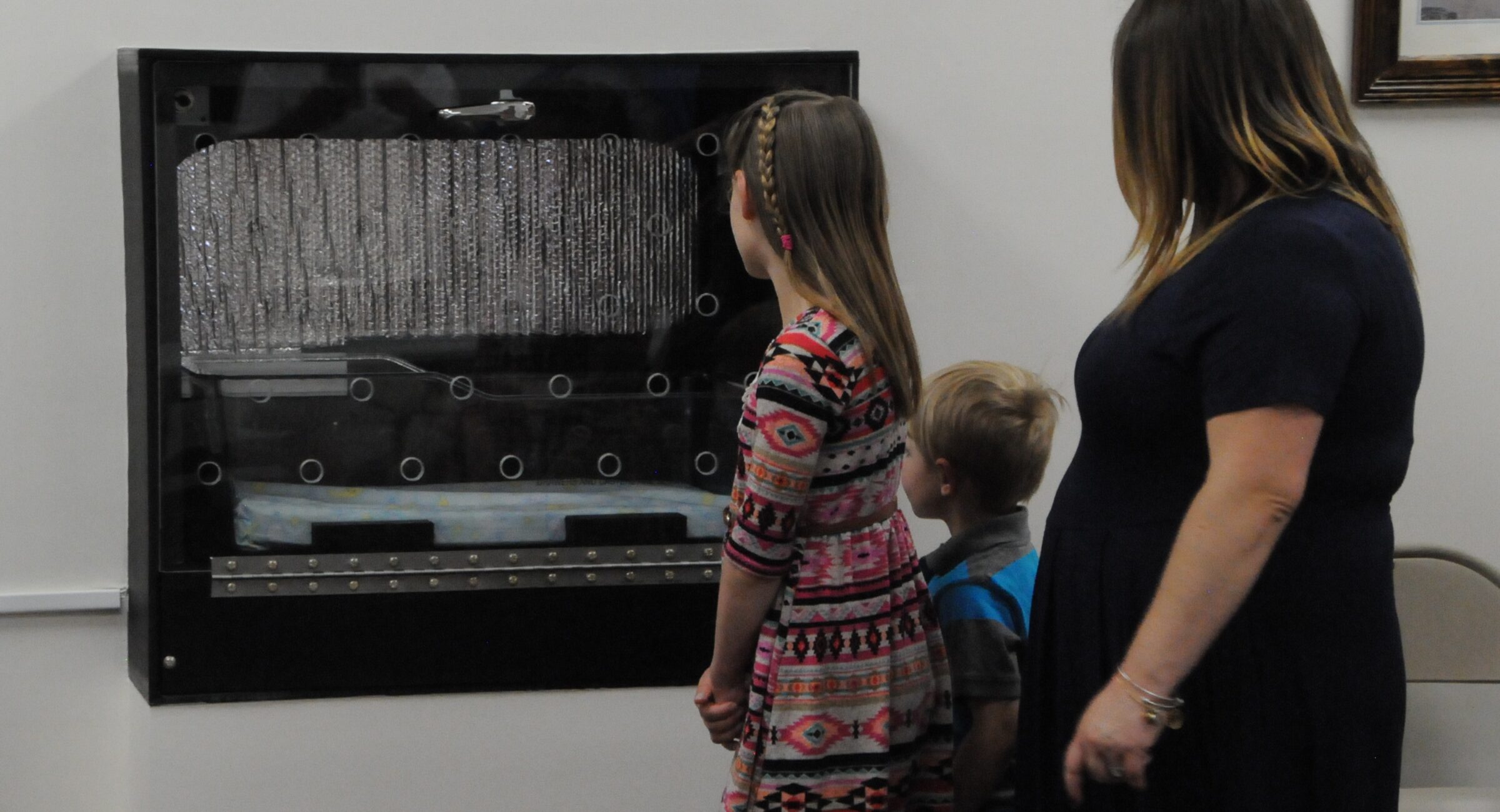 Other Indiana locations for Safe Haven Baby Boxes:
• Coolspring Township
Volunteer Fire Department in
La Porte County
• Woodburn Fire Department in Allen County
• Chesterton Fire Department in Porter County
• Decatur Township in
Marion County
• North Vernon Fire Department in Jennings County
• Carmel Fire Department
in Hamilton County
• Franciscan Health Michigan City in La Porte County