Special to The Message
The world-famous International Pilgrim Virgin Statue of Fatima will visit the Diocese of Evansville from March 13 through March 20. Since 1947, the statue has visited all 50 states and more than 100 countries. Plan to experience the graces and blessings of Fatima during the statue's visit to our diocese.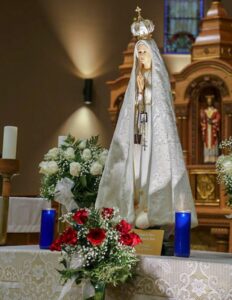 The schedule includes:
Each parish and the two school campuses have scheduled events surrounding the visits, so use the contact information above to get more information. One such event is a March 15 public procession being planned in Vincennes.