Special to The Message
Reitz Memorial High School President John Browning has announced the appointment of Evansville native Darlene Quinlin as Assistant Principal for Curriculum and Instruction.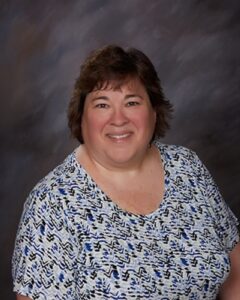 Quinlin currently serves as the Assistant Principal for Student Services and Director of Guidance for Mater Dei High School in Evansville. She began her service to the Diocese of Evansville in 1987 as instructor of health, physical education and driver's education for Mater Dei. In 1999, she was named the Assistant Principal of Dean of Students, Discipline & Attendance for the school, and in 2006 became the Assistant Principal for Student Services.
Reitz Memorial Principal Sally Sternberg said, "Darlene brings with her a significant amount of experience in Catholic education at Mater Dei in both the classroom and administration, which will allow for her to make immediate contributions to our students, faculty, families and larger Memorial community.
"We have been blessed by her presence already, as she and Lisa Popham have worked together in the past. Their working relationship has enabled Darlene to provide insight and direction during a difficult time with Lisa's passing."
Quinlin earned her undergraduate degree in health and physical education from Murray State University in Kentucky. She earned a Master's Degree in Education from the University of Southern Indiana, and her Secondary Administration and Supervision License from Indiana State University.
Quinlin has an extensive record of continuing education in Catholic schools management and administration, school safety, school violence awareness and prevention, and several other areas. 
She also has a background in interscholastic athletics as a coach and administrator, having served Mater Dei as Head Girls Volleyball Coach, Head Softball Coach, Girls JV Basketball Coach, and, since its inception in 2017, head coach of the Mater Dei Archery team.
Quinlin said, "This has been a time of change in so many ways. I have been living my dream at Mater Dei as a teacher, coach and administrator, and after 33 wonderful and faith-filled years – 37 counting high school! – I feel happy and confident that the time is right for me to make a change.
"An opportunity has led me to Reitz Memorial, where I am excited to share my knowledge and love of working with our young adults. I look forward to the new challenges of education and the chance to work with a newly formed administrative team. I may not have 33 more years, but I will give the best years that I have to the continued success of Reitz Memorial."
Quinlin attended Holy Redeemer School, and she is a 1983 graduate of Mater Dei. She and her husband Kevin, a Reitz High School graduate, are members of Resurrection Parish in Evansville. Their daughter Danielle is a 2014 graduate of Mater Dei. Their son Eric passed away in 2009.