Reitz Memorial High School has appointed Matthew Weber as the Evansville school's new Athletic Director, effective immediately. He succeeds interim Athletic Director Bruce Dockery, who initially retired in 2016. Weber earned a bachelor's degree in Secondary Mathematics Education from the University of Southern Indiana and a master's degree in Educational Leadership from Olivet University. Weber began his service to Reitz Memorial in 2006 as a faculty member in the Mathematics Department. He has been a coach for the Tigers throughout his time on the faculty, with eight years in the football program and 13 in the basketball program.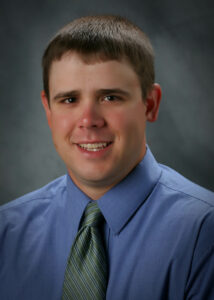 "I am excited to welcome Matt to the administrative team of Reitz Memorial High School," said Reitz Memorial principal Sally Sternberg. "His experience, both as a classroom teacher and coach, will serve as a solid foundation as he takes the helm; and I look forward to seeing the success he will create for the Tigers Athletic Department."
"I am extremely grateful for the opportunity to continue serving Reitz Memorial High School in the new role of Athletic Director," Weber said. "I look forward to working with the great families and staff as we continue to grow the already-strong program for our student athletes."
An Evansville native, Weber is a 2000 graduate of Mater Dei High School. He and his wife, Crystal, have two children and attend St. Philip Parish in Posey County.
Reitz Memorial is in its 95th year of operation with a current enrollment of 587 students in grades 9 through 12.