By Megan Erbacher
The Message assistant editor
For the first three years of her life, Louise Lawrence-Israëls thought her name was Maria.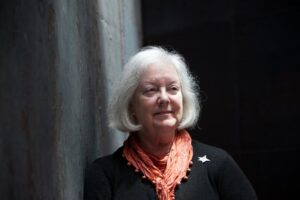 It wasn't until 1945, when Canadian forces liberated Amsterdam, that her parents felt they could finally tell her and her brother their real names because the family could finally leave the attic they lived in to hide from Nazis and the fear of deportation.
A Holocaust survivor, Lawrence-Israëls recently shared her experiences via Zoom with a group of eighth-grade language arts students from Resurrection School in Evansville. Courtney Ethridge, Resurrection language arts teacher, said the opportunity was organized through the United States Holocaust Memorial Museum in Washington, D.C.
The virtual program, arranged specifically for Resurrection students, consisted of roughly a 30-minute interview facilitated by Keri Bannister, U.S. Holocaust Museum program coordinator of survivor affairs, followed by about 30 minutes of questions from students.
Before Christmas, Resurrection students studied Ann Frank and created Holocaust presentations that included videos about prejudices and research of Jewish holidays and foods.
"We've done a lot of background studying, trying to understand this important time period," Ethridge said. "This is just another step in our attempt at understanding, which I don't think we will ever fully understand, but we have to keep trying to understand such an important part of history."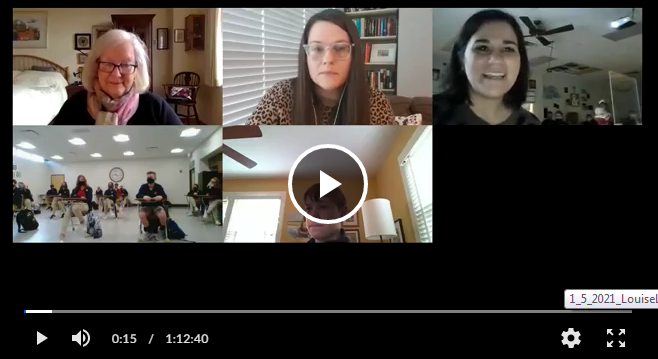 At six-months-old, Lawrence-Israëls went into hiding with her family and a family friend for two-and-a-half years. During that time, she never felt the sun's warmth or grass under her feet, and sometimes the only food she had was warm water.
But she was never afraid because her parents made life as normal as possible for her and her brother. Despite her parents being worried every day, they made sure the kids played and learned colors, letters and songs. 
"They never talked about the outside world. They figured if they didn't talk about it then we, as children, wouldn't miss it," Lawrence-Israëls said. "They never talked about any of our relatives – never. So my brother and I thought that everybody lived in an attic, and that everyone lived between four walls. That was normal life. There was so much love; and they did what they thought was best, and they did a pretty good job."
Lawrence-Israëls thought for a moment after a student asked what the hardest part of her journey has been. Something she said she may never come to terms with is how it's possible that people can do horrible things to another human being, and how educated people just ran with the masses and didn't think for themselves.
"Before you run with a bully, think for yourself; and don't run with the bully," she advised students. "I will never come to terms with that. I will never understand how people can do that. Don't ever run with the masses, always think for yourself."
Visit http://www.ushmm.org to learn more about the U.S. Holocaust Memorial Museum.