Special to The Message
After 18 years of service at Reitz Memorial High School in Evansville, Assistant Principal Rick Wilgus has announced his retirement. Wilgus also served 18 seasons as the Tigers' boys basketball coach.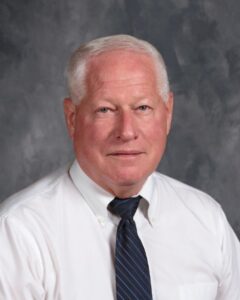 Wilgus began his career at Memorial in the 2002-2003 school year, teaching physical education and driver's education, and has served as the Assistant Principal for Student Services for the last 15 years. His responsibilities included school safety, discipline, attendance and supervision.
Principal Sally Sternberg said, "Rick has been an outstanding educator, administrator and coach for the past 18 years at Reitz Memorial. He has touched countless lives during his 41 years in education, striving always to teach the fundamentals of respect, hard work and discipline in each role he has served. Rick's presence will certainly be missed at Memorial, and we wish him a retirement full of blessings as he spends time with his family."
As the Tigers' boys' basketball head coach, Wilgus amassed a 234-172 record at the school. His teams won sectional titles in 2008, 2014, 2015 and 2019. He has an overall head-coaching career that spans 38 years with 426 wins.
Reitz Memorial Athletic Director Matt Weber said, "I had the privilege to coach with Rick for 13 years and work with him as Athletic Director for one year. He has been a great colleague, mentor and friend to many people at Memorial. There were many days during the season he was the first to arrive at school and the last to leave. His dedication to the school is something our coaches and I try to emulate. Memorial is a better place, and I am a better person for having worked with Rick."
In a story published June 5 in the print edition of the Evansville Courier & Press, Wilgus told sportswriter Kyle Sokeland, "You build bonds, and you're going to miss that. You try to keep in touch with those people, including faculty and staff. This isn't just a coaching thing."