Special to The Message
Rivet High School students competed in the Tests of Engineering Aptitude, Mathematics and Science (TEAMS) national competition in Washington, D.C., from June 28 through July 2. This year's competition theme was The Engineering Brain.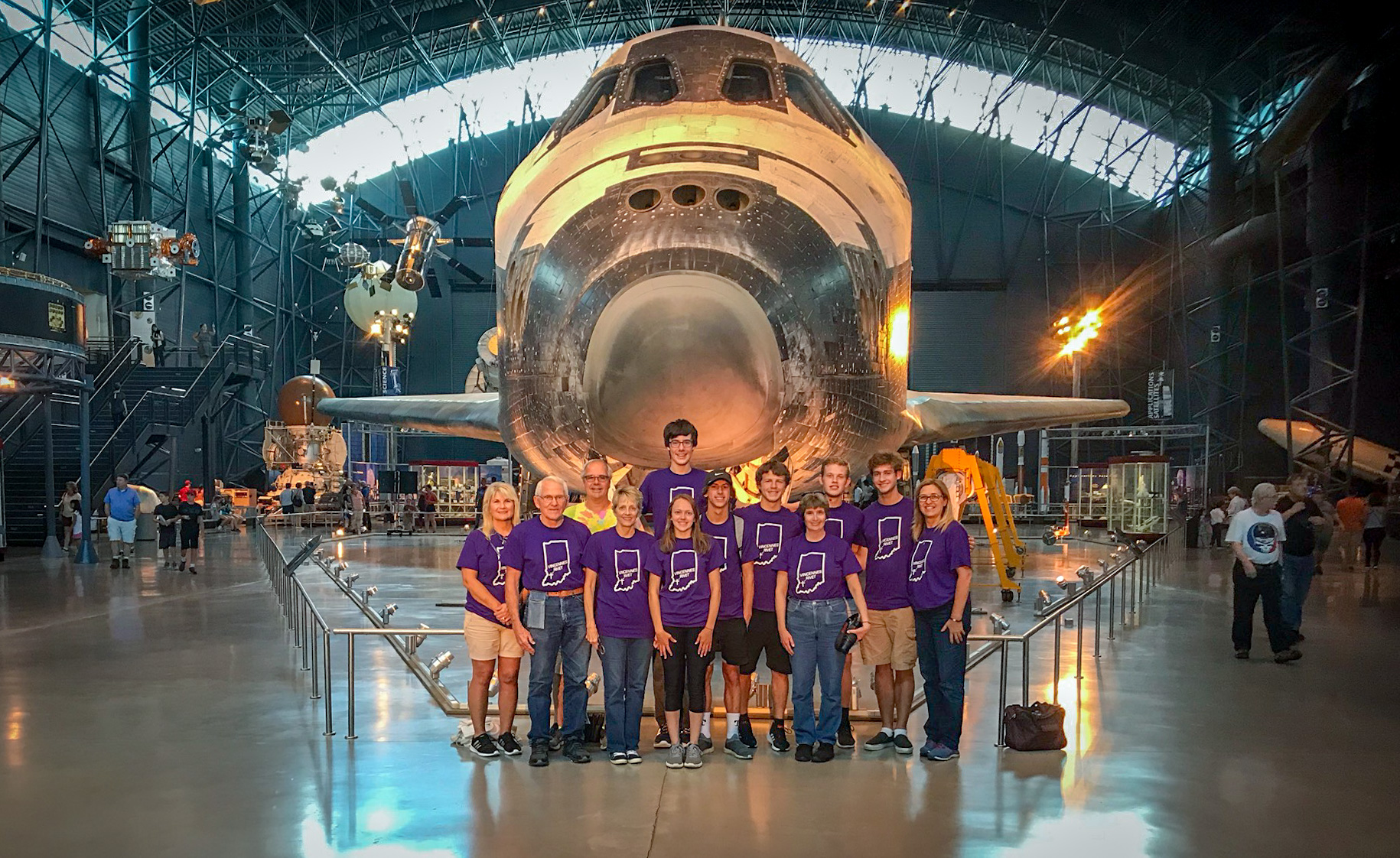 Of the 909 schools that competed at the state levels for students in middle school, grades 9-10 and grades 11-12, only 171 competed at the nationals. Rivet was one of two Indiana schools with students competing. Teams came from as far away as Turkey for the event.
Rivet competed in the Varsity Division against teams from 74 other schools. Team members included Savannah Cook, James Hancock, Jack Whitsett, Noah Donovan, Grant Freeman and Cedric Schleiss. Beverly Adams was the coach.
The national competition included multiple components. A Digital Media project was due at the end of May. Its challenge was to create informative and persuasive digital media (e.g. website, infographic, video, digital billboard) to promote the advantages of allowing autonomous vehicles in the students' home city.
The first competition at the national conference was the Prepared Presentation, which students completed ahead of time and presented in Washington. The presentation focused on designing a solution to a problem using Artificial Intelligence.
The Design and Build competition and the Mathematics Problems competition were held June 30. While some team members designed and programmed a robot to navigate city obstacles, other team members worked to solve 25 very challenging math problems.
During their visit, the students and Coach Adams attended Mass at the Cathedral of St. Matthew the Apostle, where the funeral for President John F. Kennedy was held.