By The Message staff
The Rotary Club of Evansville recently announced and recognized its 2023 "20 Under 40" honorees. The program recognizes young leaders in the Evansville community who represent a new generation of leadership.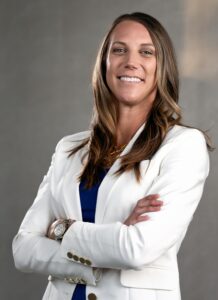 Honorees included Lacy Bender, Vice President of Harding Shymanski and Company, and a member of Evansville's Resurrection Parish, and Hobart Scales, Director of Client Solutions and Transaction Fulfillment at William Wilson Auction and Realty. Hobart is a member of St. Wendel Parish in St. Wendel.
Lacy Bender
An Evansville native, Lacy earned an undergraduate degree from the Univeristy of Evansville, where she played volleyball for the school from 2003 to 2005. She went on to earn an MBA from the University of Southern Indiana and a master's degree in taxation from DePaul University. She currently serves as Vice President in the tax department at Harding Shymanski, where she has been on the staff for 17 years.
Lacy has been married to her husband Jeff for 13 years, and they have two daughters. She serves on the Resurrection Parish Finance Committee and the Ronald McDonald House Charities Board of Directors.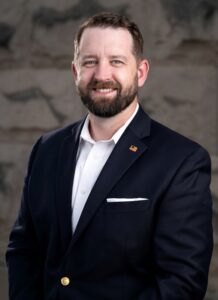 Hobart Scales
Hobart grew up in Evansville and attended Indiana State University, where he served as student body president. He worked in politics after graduation before returning to Southwest Indiana and joining William Wilson Auction and Realty.
Hobart and his wife Jamie have three children, and they live in St. Wendel. He serves on the boards of St. Wendel School and Youth First, Inc., of Evansville.
Editor's note: The Message does not have information regarding Catholic affiliations of other 20 Under 40 honorees for 2023. We are happy to highlight other 2023 honorees; please email [email protected] if you know of other Catholic members of the 20 Under 40 class of 2023.