By Father Tyler Tenbarge
Special to The Message
"Reduce the spread," we hear so often today. While COVID-19 is something to keep from spreading, sometimes good things spread, too.
In the mid-1800's, in a small city in northern Italy, a young boy named Dominic Savio met a priest named Father John Bosco. Immediately, the holy priest saw holiness in the boy, and Father Bosco welcomed Dominic into his school.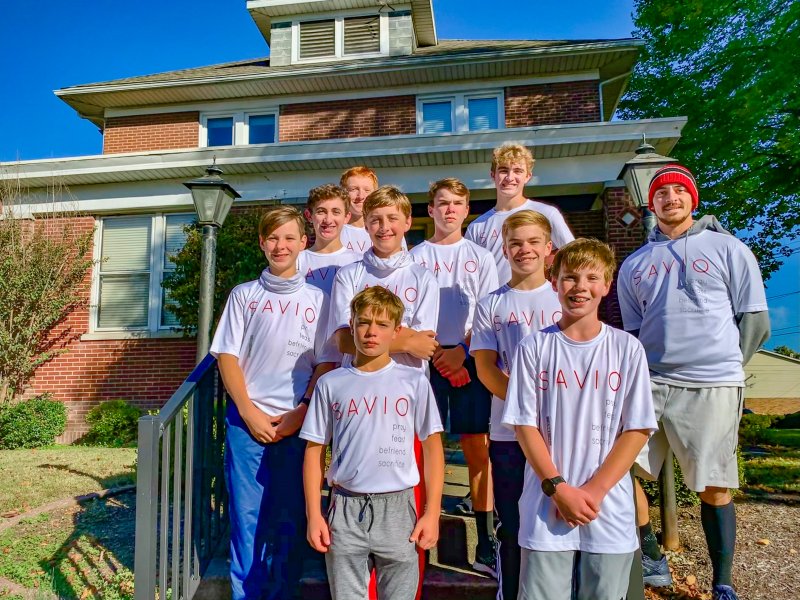 Within months, the hundreds of other students began to see what Father Bosco saw — that holiness knows no age minimum. Fights in the school yard broke up when Dominic Savio would interject with a crucifix held between fists, saying, "Punch the Lord, and then you may continue."
One winter day at the still-growing all-boys institution, two orphaned trouble-makers stuffed the stove with snow and blamed Savio for the act. When questioned in front of the class by his teacher, Savio gave no response. "If it wasn't you, just tell me who did it so I can punish them," pleaded the instructor. In the absence of a guilty party, Dominic was given a detention. The next day, when the teacher discovered the real culprits, Dominic was asked why he didn't share their names. "Those boys are on their last strike, and I knew I would only get a minor punishment. Besides, Jesus was innocent and said nothing when he was accused wrongly!"
If the church was locked, this 13-year-old saint prayed on the steps outside. If the room was cold, he chose to smile and offer it as penance. If kids were mean or his body ached in illness, he simply prayed and remained as joyful as he could.
And the example of his goodness spread all over Italy in the following decades. In fact, it has even spread all the way to southwest Indiana.
In October 2018, just after the Father Deydier House of Discernment opened for college men discerning their vocations, we began a group activity for teenage guys called "Savio Night." The evenings of prayer, fellowship and faith formation have grown. At first a gathering of about 15 guys and some their dads monthly on Sunday nights, Savio now attracts dozens from all over. Saturday morning runs around Reitz Hill, evening holy hours, All Saints Day photo and essay competitions are some of what more than 125 boys from 20 parishes have experienced in Savio. 
A parishioner of mine from Corpus Christi n Evansville recently caught me after a holy hour on our church campus. She told me about her granddaughter, who had been the object of some unkind comments from fellow students at school. She said that when she goes to pick her granddaughter up from school, she asks her how the day went. Recently, the granddaughter replied, "Well, one boy came up to say some things to me today." Grandma responded with concern, "Well did he say nice things?" Her granddaughter retorted, "Of course he did, Grandma. He's a Savio boy."
With so much concern for illness spreading today, it is good to be reminded that good things spread, too. And Saint Dominic Savio is guiding many young men closer to the Lord in a life of virtue. If your teenage son or grandson would like to get involved with Savio, please contact House of Discernment Director and Chaplain Father Tyler Tenbarge at [email protected].
Father Tyler is Diocesan Director of Vocations. He serves as director and chaplain of the Father Deydier House of Discernment. He also serves as part-time Parochial Vicar at Corpus Christi Parish in Evansville.