Special to The Message
The Serra Club of Evansville announces the recipients of its 2020 Youth Service Awards, which are presented annually to eighth-grade students in diocesan schools and religious-education programs.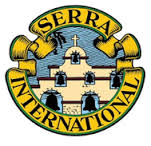 The Youth Service Award recognizes students for Christian leadership, Christian formation and community involvement. Serra Club members believe it is important to recognize the service of our students because it is from service that vocations grow. Vocations to the priesthood and religious life depend especially upon one's inner developed desire to service others and to give of themselves.
This year's recipients served their parishes, churches and communities, and conducted personal formation in a variety of ways including:
Mass Server

Member of choir

Usher

Greeter

Sunday school aid

Vacation bible school leader

Lector

Volunteering for Soup Kitchen

Summer social worker

Youth Group

Teen Power

Neighborhood cleanup days

Mission Service trips

Service projects for school

Source and Summit attendee

Student Council

Jr. Legion of Mary
This year's honorees include:
Annunciation School, Holy Spirit campus, Evansville: Lauren Page, daughter of Brad and Robyn Page
Good Shepherd School, Evansville: honoree(s) TBD
Holy Cross School, Fort Branch: Emilee Bullock, daughter of John and Deanna Bullock
Holy Redeemer School, Evansville: Andrea Hirsch, daughter of Mark and Denise Hirsch; Evan Sexton, son of Jeff and Sara Sexton; and Laura Shockley, daughter of Christan Shockley and Steve Shockley
Resurrection School Evansville: honoree(s) TBD
St. Benedict Cathedral School, Evansville: Greta Diehl, daughter of Dan and Erin Diehl; and Reegan Siewert, daughter of Troy and Amanda Siewert
St. John the Baptist School, Newburgh: Pierce Ruppel, son of Brad and Cathy Ruppel; Martin Vidal, son of Alfonso and Daniela Vidal; and Blake Hershberger, son of Brian and Kristi Hershberger
Sts. Peter and Paul School, Haubstadt: Landon  Kiesel, son of Joe and Jamie Kiesel; and Lilly Schmitt, daughter of Brad and Abby Schmitt
St. Philip School, Posey County: Elijah Wannemuehler, son of Keith Wannemuehler and Leah Hostettler