Special to The Message
Sister of Providence Joni Luna professed final vows with the Congregation during an Aug. 14 ceremony at the Church of the Immaculate Conception at St. Mary-of-the-Woods, Indiana. She entered the order in September 2012 after beginning a journey to discover her true purpose.
She said, "As my GPS says, when I have taken a wrong turn, 'recalculating.' I recalculated my path and began to pursue my spirituality, which I had neglectfully left out of my calculations."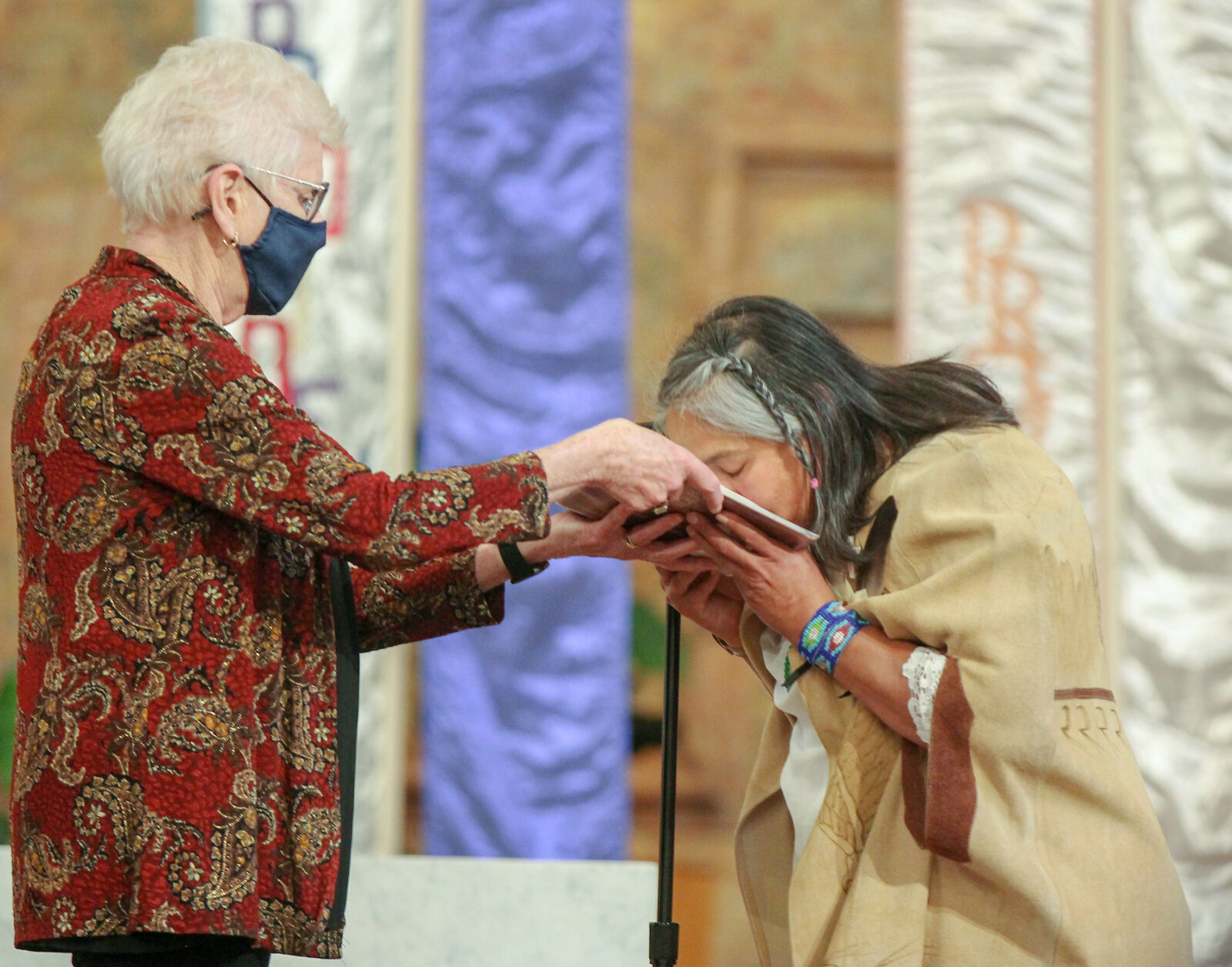 Prior to her visits to Saint Mary-of-the-Woods, Sister Joni, a self-described "overachiever," was close to reaching her life goals. She had graduated college, began teaching and coaching, moved into an athletic coordinator and vice-principal position and was close to becoming an athletic director or principal.
But Sister Joni admitted getting that close to her life goals "scared her."
"I realized that this pursuit included very little practice of what my parents had instilled in me about family, community and faith," Sister Joni commented. "I was serving myself and it was not feeling good anymore. I found myself lost, spiritually bankrupt if you will. There was a hole that had eroded within me as I chased the corporate ladder. I realized I had it all wrong."
So, Sister Joni simply "recalculated." And it worked. She spent the past year in what is called Tertianship, the final formal period of initial formation. 
"We are always welcoming new women who wish to join in our mission," said Sister of Providence Jenny Howard, a member of the Congregation leadership. "The purpose of this Congregation is to honor Divine Providence and to further God's loving plans by devoting ourselves to works of love, mercy and justice in service among God's people.
"We're very blessed to have new members so that together we can carry forward God's mission in our world."