By Tim Lilley
The Message editor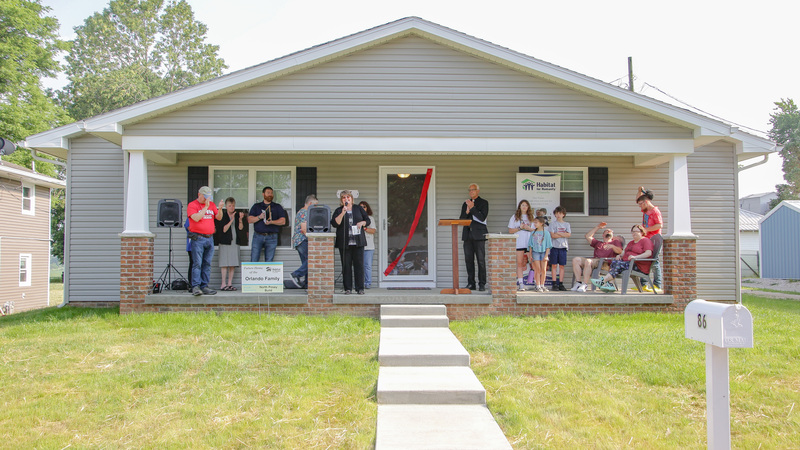 As he closed the June 7 dedication of the first Habitat for Humanity home in north Posey County, Deacon Mark McDonald looked out at the scores of local residents in attendance and said, "Small town America needs to live and grow." McDonald and dozens of other local volunteers and supporters are making that sentiment a reality.
The home, built for Mario, his wife Jessica and their six children, is the 577th home completed by Habitat for Humanity of Evansville. Executive Director Beth Folz, who welcomed the large crowd to the dedication ceremony, said, "I am blown away by this community's ability to raise money. This home is fully funded; you already have the second home in this area fully funded, and you are well on your way to funding the third home."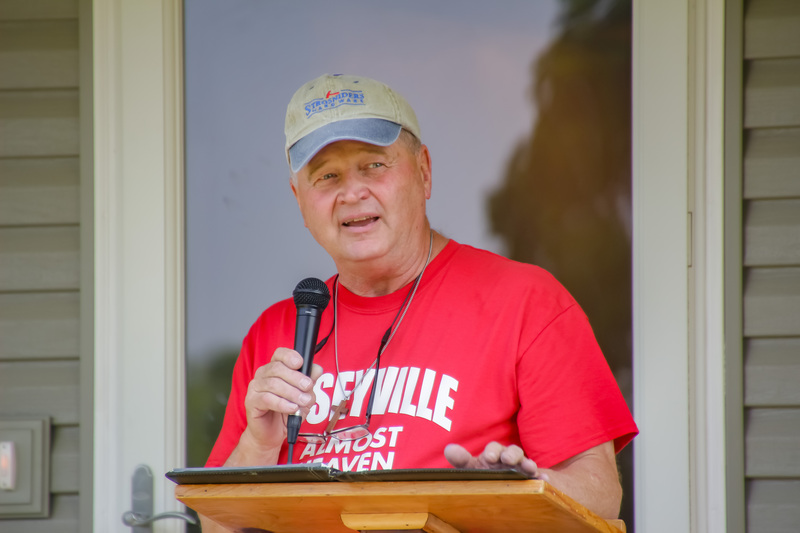 What does that mean in real numbers? Deacon Mark, who serves St. Wendel Parish in St. Wendel and St. Francis Xavier Parish in Poseyville, told the crowd that, as of June 7, more than $227,000 had been raised. He added, "We got support from GAF Mount Vernon and Toyota, but an overwhelming percentage of the money raised has come from you - the community - through direct contributions and the Knights of St. John's chicken dinners."
During her opening remarks, Beth explained that she always tries to come up with one word to describe the new homeowner. For Mario, she chose overcome. She said, "I think of your great North Posey football team, and I see Mario as that player who overcomes all the obstacles - dodging tackles all the way to the end zone; leading the team to victory."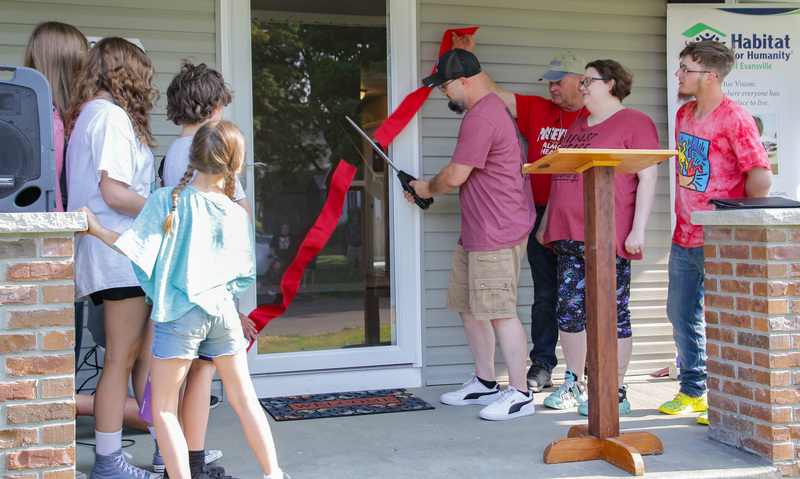 In thanking those involved in this build, Beth made special mention of Deacon Mark, who served as build chairman for the home. She said, "Maybe we should think of him as the head coach of that team."
Father Ed Schnur, pastor of St. Wendel and St. Francis Xavier, offered a prayer for the family and their new home. He prayed, in part, "May (this home) be a place that welcomes you Lord, and welcomes others in your name."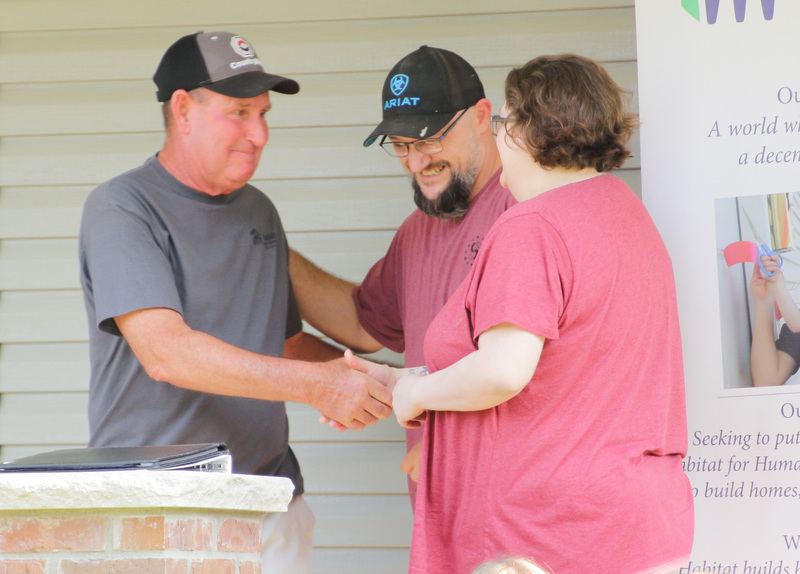 After Father Ed's prayer, Edie Creek and Ann McDonald offered two readings (2 Samuel 7:29 and Proverbs 24: 3-4) and a brief reflection. Habitat board member Aaron Field, who serves as treasurer, presented Mario and his family with a bible and other gifts. Habitat staff member Birdie Harrison presented the family with a box of tools for use in making minor repairs. The toolbox, given to every Habitat homeowner, is sponsored by longtime supporter Dottie Schauss. Benedictine Sister Jane Michele McClure, major gifts officer for Habitat, thanked Toyota for its support of the home and for the Japanese maple trees it is providing for every new home, including this one.
Deacon Mark opened his comments by saying, "We celebrate the impossible today. We started this journey Oct. 1, 2019. Father Ed backed us and encouraged us at every turn. The town councils of Poseyville and Cynthiana have supported us enthusiastically."
He then talked about the community's support of the effort, and he thanked volunteer John Schmidt for organizing work days during construction. He said, "We'd ask for 10 volunteers, and we'd get 30! This community has provided countless volunteers hours." Deacon Mark also thanked Beth and all the Habitat staff for being with the local committee every step of the way.
John then presented Mario and his family with the keys to their new home, and Mario made brief comments to the crowd. He also had a comment included on the cover of the printed program for the dedication: "I might not know all the names of everyone who made this possible, but I'll do anything I can to help them. It's my way of saying thank you."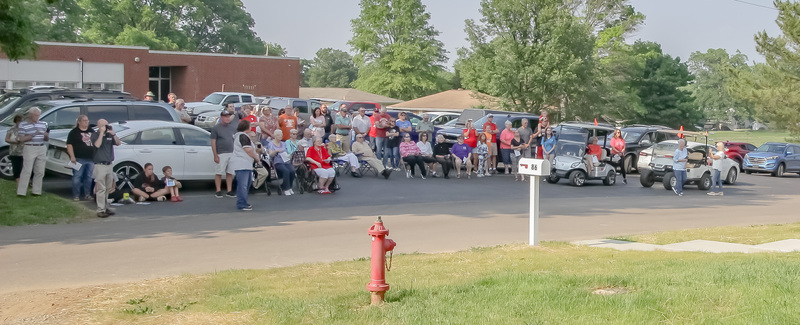 Mario also told the crowd, "This has truly been an eye-opening experience. We know now that humanity is out there; you just have to open your eyes to it. You all have made our families dreams come true. We thank you."
Deacon Mark told The Message that the homeowner for North Posey's second build has already been identified. He expect groundbreaking to occur later this year.