Special to The Message
During the third week of July, members of the St. Maria Goretti Youth Ministry in Gibson County made their latest biannual trip to St. Vincent Mission in David, Kentucky – in Floyd County. The youth group has made this trip every two years since 2012. During their time in eastern Kentucky, the group's focus is on providing home repairs and maintenance for families in need.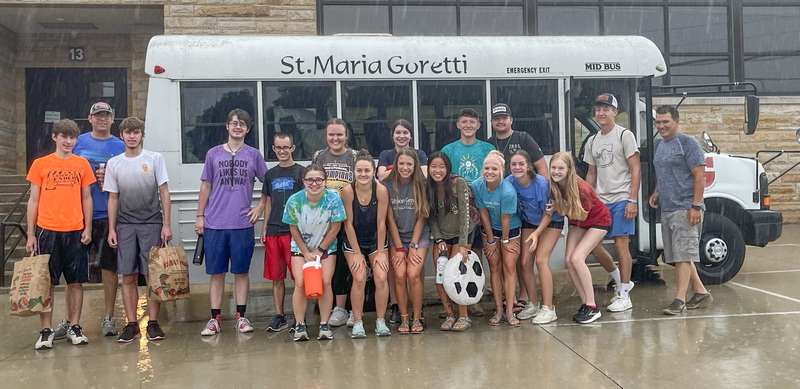 Bryan Macke, who serves as youth minister for St. James Parish in Haubstadt, Sts. Peter and Paul Parish in Haubstadt and Holy Cross Parish in Fort Branch, leads the St Maria Goretti Youth Group. He made the trip with them. 
The young people from Gibson County and their adult leaders enjoyed a productive trip. Bryan said, "This year, we worked for two different homeowners, splitting our group of 19 people in half to work at the two sites.  The first homeowner, Carol, needed a new deck. We built it from scratch, and it took us four days to complete it. And we topped it off with building a bench, table and flower pots on the last day!"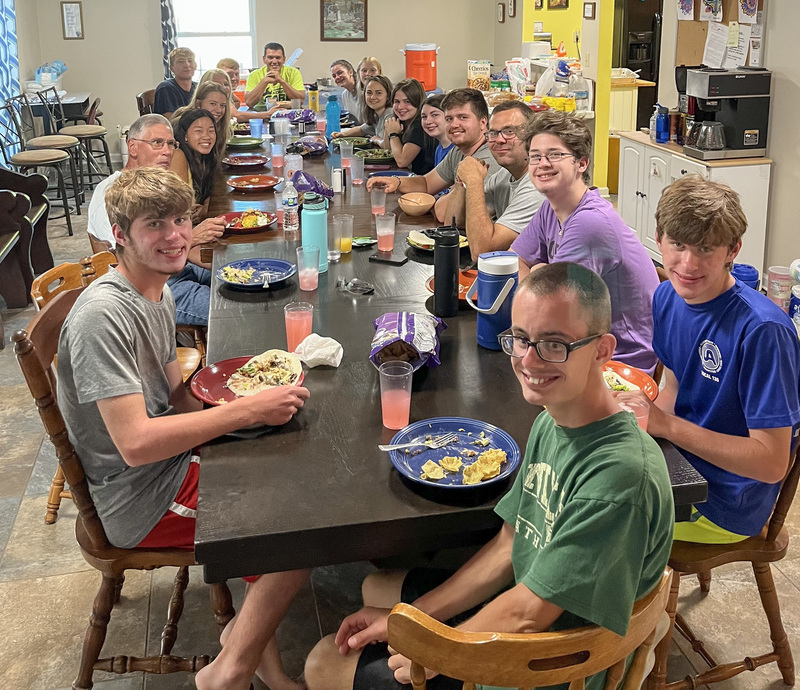 He continued, "The second homeowner, Shonda, needed a lot of interior drywall repair and repair of some leaks around the drip edge of her roof. Our youth fell in love with her 9-year-old daughter Kristen, building a relationship of love that was more important than the home repairs. That's something our group talked about all week as we returned each night to the mission's volunteer house – that what we were doing there is much more than physical construction work. We were there to love God and our neighbor with our words and actions."
Floyd County is in the middle of the region devastated by Aug. 2 flash floods, which occurred less than two weeks after the youth group's visit. Bryan reached out to his contacts in Floyd County after the devastating flood waters subsided. 
He contacted the coordinator at St. Vincent Mission. He said, "She told me they weren't affected directly. David is in the more northern part of Floyd County, but the southern part was affected. She said they would be working with Christian Appalachian Project to assist people in need." Please keep the people of Floyd County and all of flood-ravaged eastern Kentucky in your prayers.