By The Message staff
The 7th Annual Saint Meinrad Day of Service will be held March 14. The event provides an opportunity for St. Meinrad Seminary and School of Theology alumni and friends to continue this tradition of service – a chance to pray together, socialize together, and encourage one another in order to strengthen their local communities and the Body of Christ.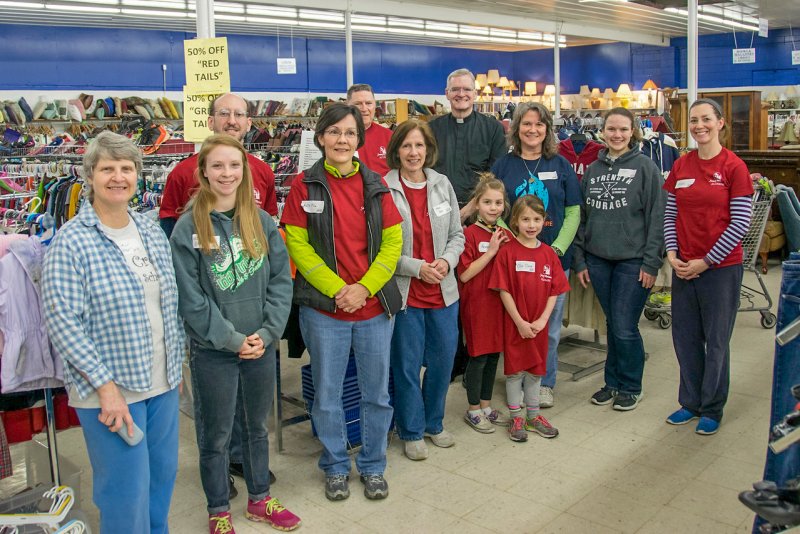 Evansville is one of 14 cities from Louisiana to California that are hosting 15 events; Indianapolis has two events scheduled.
Whether the project is big or small, at the local Catholic parish or in partnership with a local agency, it is an opportunity to make known the importance of service in the life and legacy of those connected with Saint Meinrad. In Evansville, the service project will take place with the St. Vincent de Paul Store Thrift Store and Evansville Parks Department (weather permitting). All will gather at St. Benedict Cathedral (1328 Lincoln Ave, Evansville, IN 47714) for prayer before the service. There will be Mass at the Cathedral in the evening for those wishing to attend.
The Saint Meinrad Day of Service is open to anyone connected to Saint Meinrad, not just alumni. Service projects are regionally based. Every service project is open to anyone connected to Saint Meinrad in any way. For more information about the Evansville event and to register, contact Site Coordinator Darren Sroufe at [email protected].