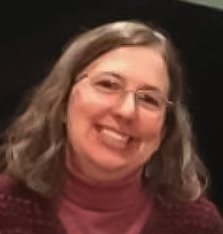 By JESSE NEVE
A PLACE FOR ALL
My father was a creative builder and repairman his whole life. He built most of the furniture in his house; and every time I broke something growing up, he would sit back, holding the item with a pensive look and say, "Well, it's not if it can be fixed … it's just that there are so many ways to do it, which one should we choose?" I would often "work" next to him in his workshop, hammering and sanding pieces of wood while he completed his projects.
With Papa's background as a repairman, he was still able to work on small projects around the house almost two decades later, even though his Alzheimer's disease was progressing and had caused him to retire prematurely from the local college where he had been Chief Repairman. At home, he could still do the work, as long as he had a partner.
His big challenge was that he would forget the goal of the project partway through. For instance, when we were re-hanging a closet shelf that had fallen off the wall, he looked at the project and told me what we needed. I gathered the tools and supplies and then I told him again what we were trying to accomplish. Then, he told me what steps we needed to take, and we began. Multiple times during the project, he stopped and asked, "What are we doing again?" And I would review what we had done, and what stage we had progressed to. Happily, he stated what a great team we were, and he informed me of our next step.
We accomplished many repair projects in this way during that time. They took a lot of time and patience, but we were successful; and more importantly, we got to spend that time together. He was always happy to help out, and I was fully aware that each new project might be our last together. Ever since I was little, I had enjoyed working with Papa; and realizing how fast he was declining, I was able to transform any frustration and impatience into thanksgiving for the time together.
Because we included him, he was able to contribute to our household and feel successful and filled with purpose. He always had a happy smile for a completed job. And although moments after our job was done, he would forget all about it, I know he felt needed and a part of the family whenever he was able to lend a hand.
Sometimes, I think that God places these special opportunities in front of us in the hopes that we will notice them and shape them into win-wins for everyone involved – instead of letting that time slip away. I feel like those special moments were huge gifts from God to our family. Yes, we were slowly losing my father, our kids' Grandpa; but we were able to find ways for him to help us as we helped him.
This lesson can be used as we go forward in life, too. Can we include someone who might otherwise be overlooked or left out? Can we invite someone to share their knowledge so that they can feel needed and helpful too?
The key, really, is for us to have patience and love for everyone, regardless of their age, disability or stage in life. Even people who don't "look" like they need help — a neighbor or a new face at Mass — would like to be included. If we look for ways to include people, the positive effect will be broad-reaching across everyone involved.
And we can go the other way as well — we can offer our own help and expertise when we see others in need. We can be like Papa — always happy to help out.
Jesse Neve is a wife and mother of four from Minnetrista, Minnesota. She enjoys traveling with her big crowd, and writing about her family's adventures and what she has learned from them. Jesse's life goal is to bring a little smile to everyone she passes.
This article was originally published Aug. 25, 2021, on Bustedhalo.com.