By The Message Staff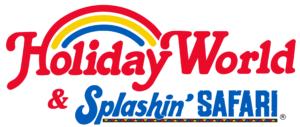 We are thrilled to announce the winners of our special Holiday World & Splashin' Safari Giveaway! There are 68 pairs of tickets being given away this year. We drew subscribers at random, and we will be mailing each lucky subscriber a pair of general admission tickets to the Spencer County parks. Please join us in congratulating the winners, and in thanking Holiday World and Splashin' Safari for their wonderful support of The Message and our readers.
Here are the winners:
Roger Ambrose, Evansville; Harvey Austill, Evansville; Thomas Beckert, Henderson; Marie Beckman, Jasper; Linda Bengert, Evansville; Berenice Blankenberger-Price, Evansville; Paul Bohnenkamper, Ferdinand; Michael Brenner, New Harmony; Bill Broeker, Oakland City; Kenneth Carie, Vincennes; Greg Chames, Evansville; Carol Jean Clark, Tennyson; Helen Deig, Evansville; Kenneth Delaney, Cannelburg; Charles Divine, Loogootee; Francois Dognaux, Vincennes; Peter Ellert, Evansville; Karen Emy, Jasper; Mildred Emy, Jasper; Patricia Emy, Jasper; Earl Epple, Jasper; Sue Garrett, Washington; Michael Garris, Poseyville; Russell Gerteisen, Newburgh; Gary Gilbert, Newburgh; Jerome Goedde, Evansville; Richard Gries, Haubstadt; Jerry Hale, Owensville; Max Hanold, Ft. Branch; Richard Harrison, Evansville; John Hatcher, Newburgh; Kay Heffernan, Washington; Paul Hirsch, Evansville; Thomas Kane, Montgomery; Terrance Keil, Evansville; Michael Ketzner, Cynthiana; Robert Klingle, Indianapolis; Elvira Knapp, Wadesville; William Knapp, Evansville; Carroll Knight, Evansville; Vernita Koester, Wadesville; Fred Kuester, Ft. Branch; Larry LaGrange, Jasper; Jacqueline Lee, Washington; Beverly Lichlyter, Velpen; William Mahan, Evansville; Robert Mangold, Evansville; James Marchino, Evansville; Larry Martin, Mt. Vernon; James Mosby, Evansville; Margie Orman, Evansville; David Rickelman, Ferdinand; David Schaefer, Ft. Branch; Bernice Schipp, Ferdinand; Margaret Schnur, Evansville; Johnny Schwartz, Huntingburg; Burke Sibrel, Grandview; Kenneth Sicard, Ferdinand; Joanne Stieler, Newburgh; Jerry Taylor, Evansville; Joseph Thompson, Evansville; Mark Townsend, Chandler; Charles Vonderheide, Birdseye; Maurice Wade, Evansville; Peggy Walker, Loogootee; Roberta Wickman, Washington; Catherine Wooldridge, Evansville; and Paul Wright, Evansville.