Matt Potter
Radical Joy
Catholic Stewardship and Abundance
Cheyenne, Wyoming – The publication date of this edition of the Message is July 9, yet it is June 27 as I write this. Sherry and I are currently in Cheyenne visiting our daughters and their families.
Last summer, during the whole COVID thing, we bought a used RV for the purpose of taking it to Cheyenne to visit with our family. That didn't work out as planned, so we put this trip in place and headed down the open road on June 17.
Our older daughter traveled to Evansville a couple weeks before that with her two children, 7 and 9 years old, in tow. When she flew back to Cheyenne, she left her kids with us; and we helped them discover some of the fun things to do in and around Evansville.
Then, on the morning of the 17th, we all climbed in the RV and pointed it west. Once arriving in Cheyenne, we settled in at an RV park and made it our temporary home.
Here are some things we learned along the way.
Truck stops are busy places. I discovered that if I was nice to the truck driver ahead of me in the fuel lane, he would be even nicer to me. 

At the same truck stop, the attendants at the fuel desk have the patience of Job. With temperatures hovering in the 90s and not figuring out how to work the pump, I started coming unglued. Yet they worked with this newbie RV driver and fixed my problem, teaching me the right way to get fuel in my tank. I was very grateful for their help and learned a lesson in humility along the way.

Air conditioning is a necessity in an RV in those temperatures. When it goes out, things are miserable. Thanks be to God that the problem was easily solved by pushing the right button.

Mountain roads are steep.

Hail in Cheyenne happens all summer long, greeting us two hours after our arrival.

RV parks are filled with friendly people.

Seeing old friends is delightful.

Two of our friends shared some pretty awful health news with us. Both have advanced stages of cancer, and neither prognosis looks real promising. Both of them are faithful Catholics, and they are facing their mortality with great love for God and no fear of their shortened time on earth.

We also attended a priestly ordination as two men became priests in the Diocese of Cheyenne. It was a joy to be there and witness our friends having the hands of the bishop laid on them.

The wind blows in Cheyenne. All. The. Time.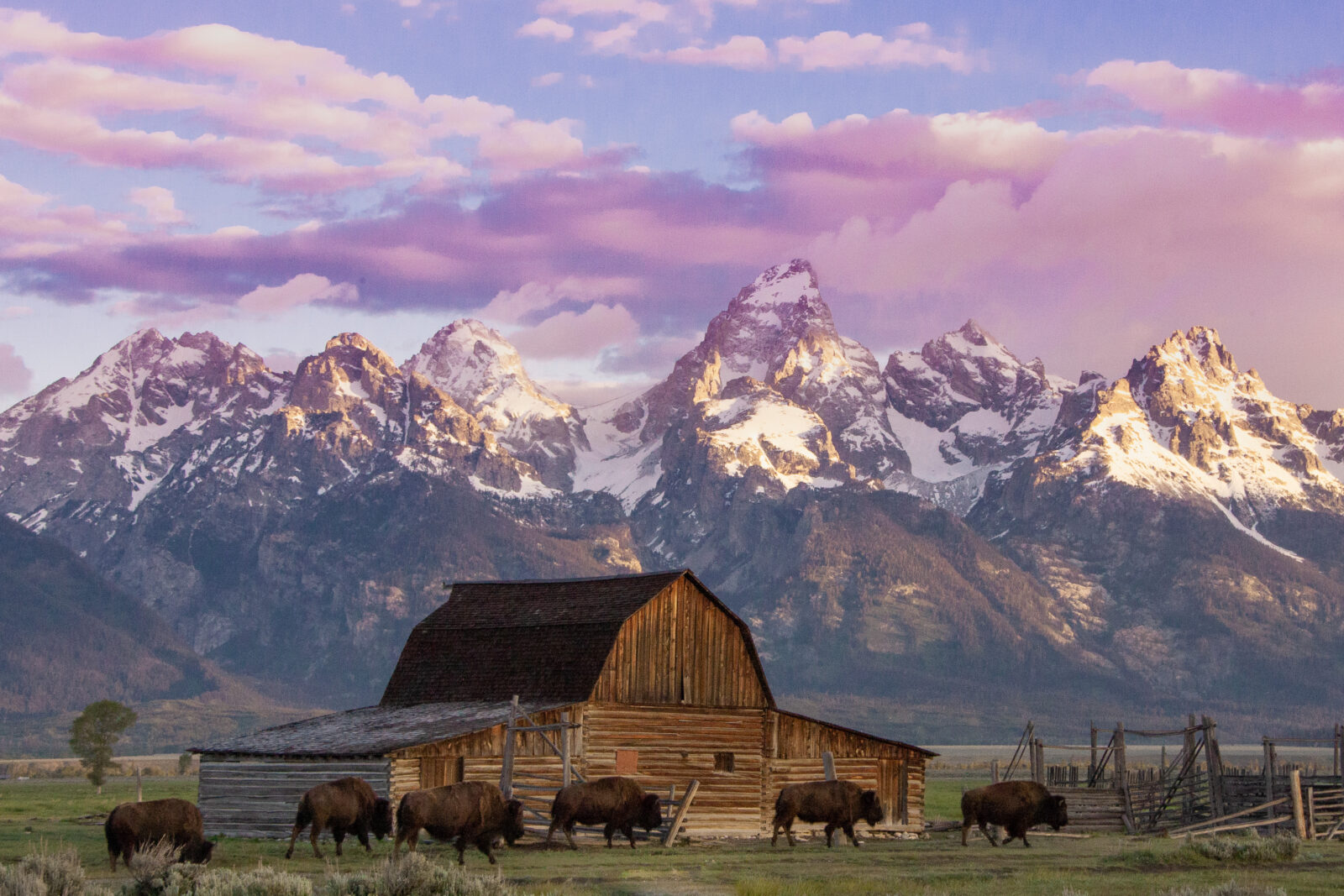 Wyoming is a place of breathtaking beauty. The photo accompanying this column is of the Moulton barn in Grand Teton National Park. We weren't there this trip, but I share it with you because it is an iconic Wyoming scene.  There are examples of this fierce beauty all over the state, just waiting to be discovered and shared. Some people call Wyoming a rural state, which is not quite correct. Indiana is a rural state. Wyoming is largely uninhabited, as fewer than 600,000 people make it their home. 
God is so good, and we have been blessed beyond measure to have lived in Wyoming for so long only to have ended up in such a great place as Evansville. Returning to Cheyenne to visit was a powerful experience. We were able to see Christ in truck drivers, fuel attendants, RV parks, friends, family and the landscape. 
Now we return to our home in Evansville, doing the work we were called to do and filled with renewed vigor and gratitude for all God has given us.