Blake and Jace Dutlinger, servers at St. Bernard Parish in Rockport, check out the 1965 Corvette Stingray convertible that will be given away Aug. 17 as the top prize in the 31st Annual Classic Car Raffle held as part of the St. Bernard Summer Social.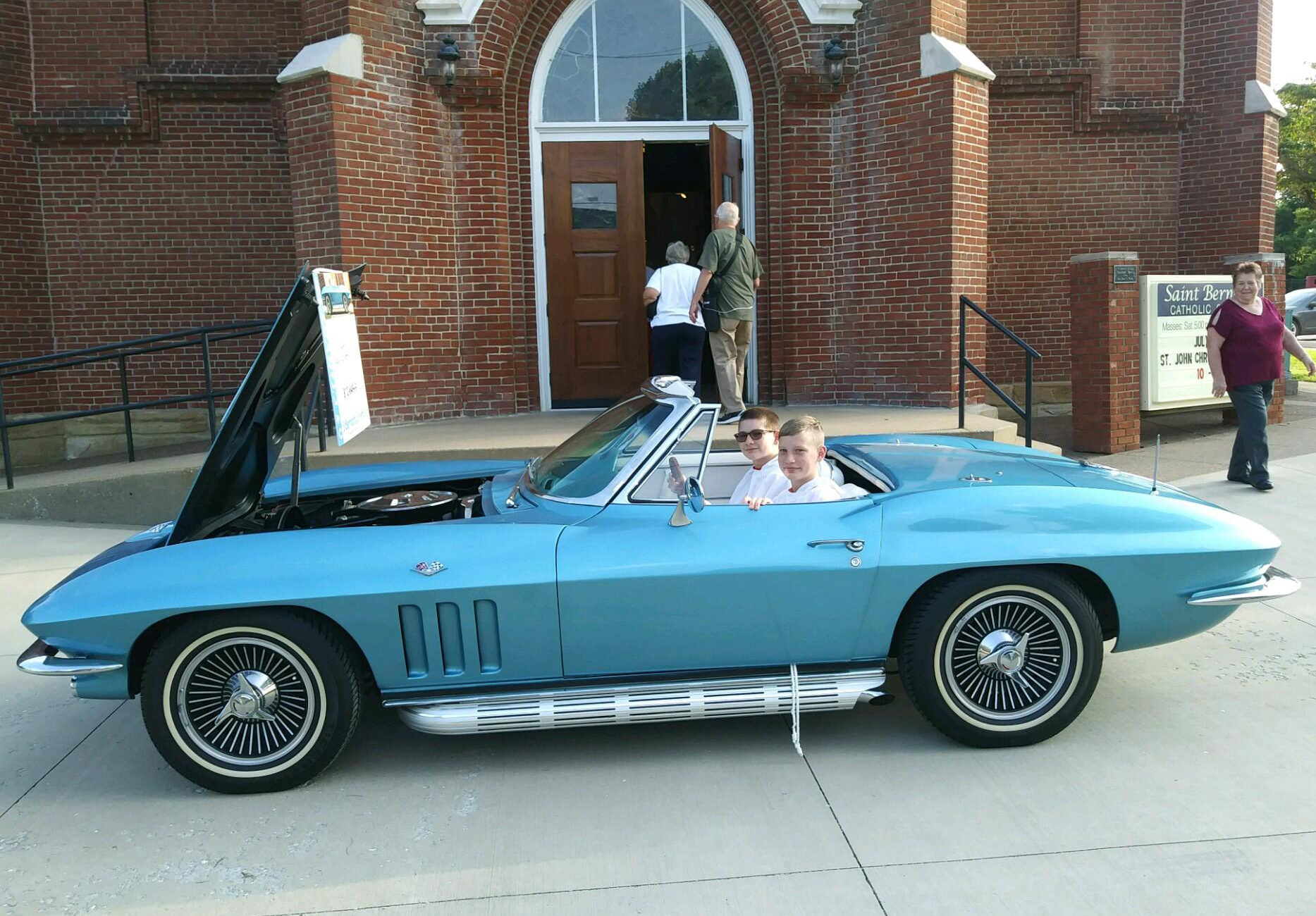 Purchased from Streetside Classics in Nashville, Tennessee, this is a "numbers matching" car with a 327-cubic-inch engine, 4-speed transmission, original Nassau Blue paint with a white interior and white soft top. The General Motors production date for the car is Dec. 16, 1964. St. Bernard pastor Father Ron Kreilein tells The Message that tickets remain for the raffle. In addition to the Corvette convertible grand prize, the raffle includes a 2nd prize of $1,000 cash and a 3rd prize of $500. The drawing will be at 9 p.m. CDT on Aug. 17, at the conclusion of the social. Download ticket order forms at www.stbernardrockport.org (click on the Corvette Raffle button at the top right of the home page).
Indiana Raffle License #148052.