By The Message staff
On Oct. 21, Diocese of Evansville Superintendent of Schools Dr. Daryl Hagan participated in a press conference regarding winter high school sports that featured Evansville Mayor Lloyd Winnecke and representatives from Evansville-area public and private schools.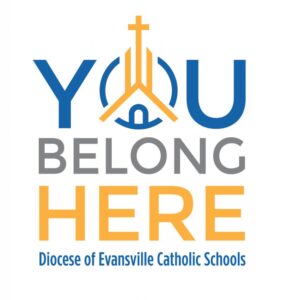 Basketball, swimming and wrestling competition will go on as scheduled for Evansville-area high schools this season, but significant attendance limits will be in place. Attendance at basketball games and wrestling matches will be limited to two spectators per participant. No fans will be permitted for swimming and multi-school wrestling meets. Schools will not be serving concessions.
All safety protocols to mitigate the spread of the virus will be followed. 
The Message will publish more information in the Nov. 6 issue regarding elementary competitions.