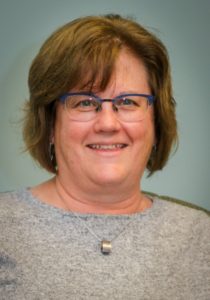 As we continue in this season of football rivalries and hoops dreams, it's difficult to ignore the myriad team slogans employed to inspire players and fans. Many are placed on signs in strategic locations for touching in order to get the adrenaline flowing. My favorite might be "Boiler Up, Hammer Down."
Luke's gospel, describing Jesus' healing of 10 lepers and the return of only one to give thanks, was used twice recently – once on Sunday and once during the week. Both times, my immediate thoughts offered a sports analogy – and I could picture the lepers jumping up and tapping a sign that says "Be the One" as they left. Wouldn't you be pumped up if you were healed of a lifelong excluding disease?
But only one returns to give thanks. Why? Were the others so quickly transformed to normality that they forgot the pain and suffering of leprosy? Did the nine feel that healing was deserved and when received asked: "Why did it take so long?" Perhaps they were so glad to participate in the healthy class they didn't want to return and risk catching the disease again from those still plagued.
Most of us have experienced emotional, economic or social hunger at some point. Like leprosy, these ills can be healed. With the love of another, a successful education or work experience, or invitation to a social group or event, hunger can be relieved.
During this season of thanks and celebration (really, a season for thanks?!) many of us will make a seasonal financial gift to favorite charities. These gifts are good and much needed. For some, they are sacrificial and for others from our surplus. In order to experience holistic healing, however, we may want to add prayers to our gifts for those who benefit from our charity. And while we're at it maybe we should reflect on how our gift transforms us, too. Or, one more suggestion: How about accompanying a stranger on his or her journey of healing?
Let's aim for total participation. Return to say 'thanks' to the God of mercy and grace – in prayer, gifts and action. My hope is that you're not the only one.
Since 2012, Sharon Burns has served as the director of Catholic Charities for the Diocese of Evansville. She has announced her decision to leave the diocesan staff on Jan. 17, 2020.