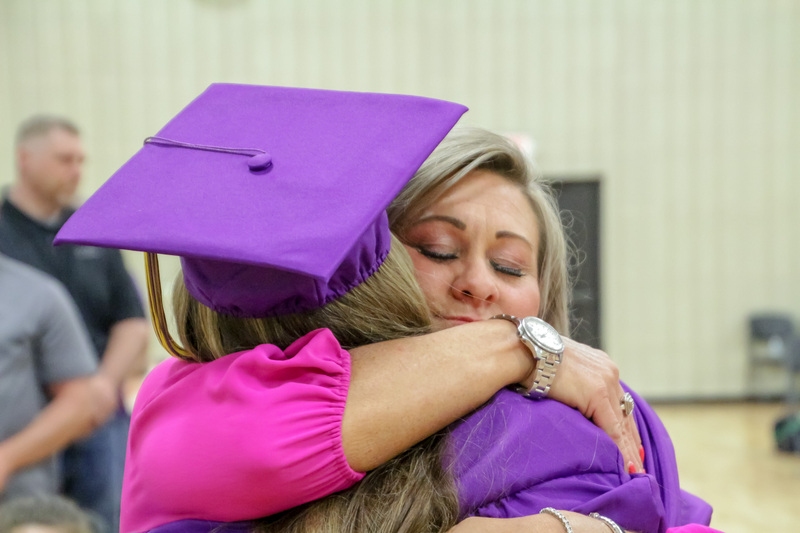 The Message photo by Tim Lilley
Jill Frey of Vincennes hugs her daughter Kenadee, President of the Rivet High School Class of 2023, after Kenadee presented her with flowers during the May 20 commencement ceremony at Vincennes Highland Woods Community Center. Rivet and Washington Catholic High Schools held commencements May 20, and Evansville's Mater Dei and Reitz Memorial held commencements May 21 at Old National Events Plaza. See coverage on page 6 and 7 inside.
Reitz Memorial Distinguished Service Award recipients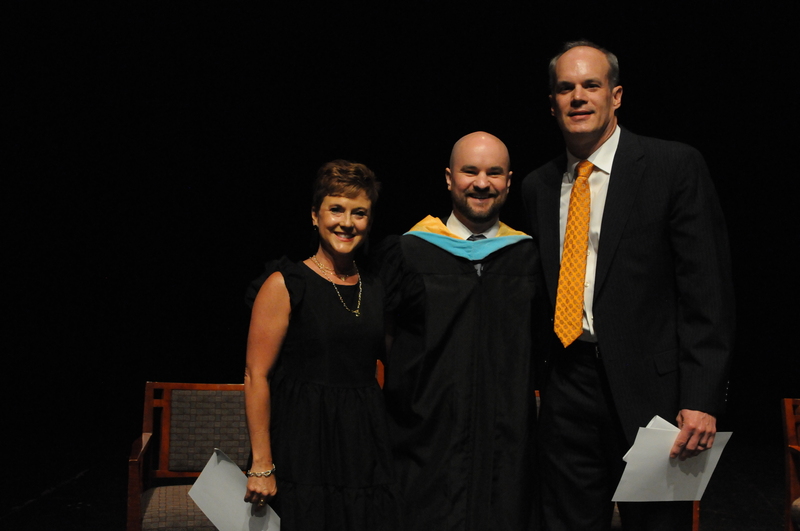 The Message photo by Megan Erbacher
Jennifer Godsey, left, and Jeff Anderson, right, accept the 2023 Reitz Memorial High School Distinguished Service Award from school president Christian Mocek. Since 1986, Mocek said the award has been presented to a member of the Memorial family who demonstrates exceptional generosity of spirit, and a commitment to the church, Catholic education and Reitz Memorial. He said the award is presented at graduation to show the new graduates that giving back to the place that formed them is important. Mocek said the task of a Memorial graduate is to make the world a better place. This year, Mocek said two parents of graduating seniors deserved the honor.