By Megan Erbacher
The Message assistant editor
At the 2022 Catholic Schools Week Mass, also a Votive Mass of All Saints, Bishop Joseph M. Siegel said every time we enter St. Benedict Cathedral, we are blessed to be surrounded by the saints through images on stained glass windows and beautiful statues throughout the cathedral.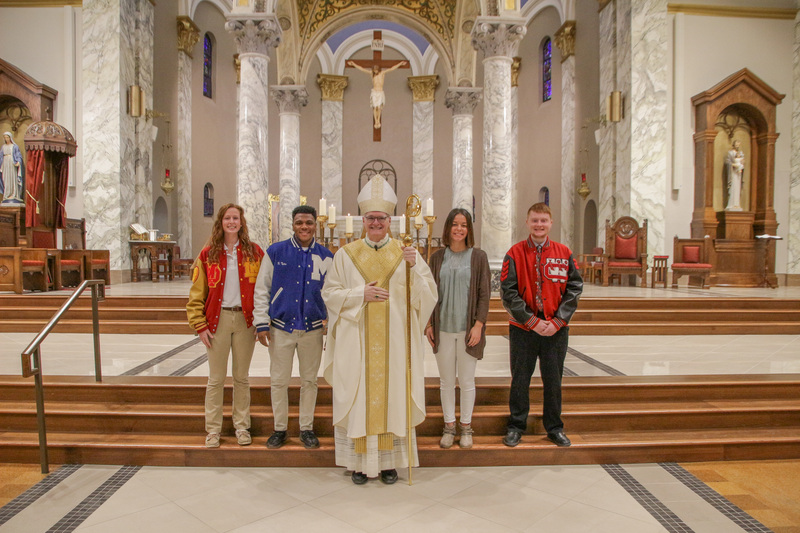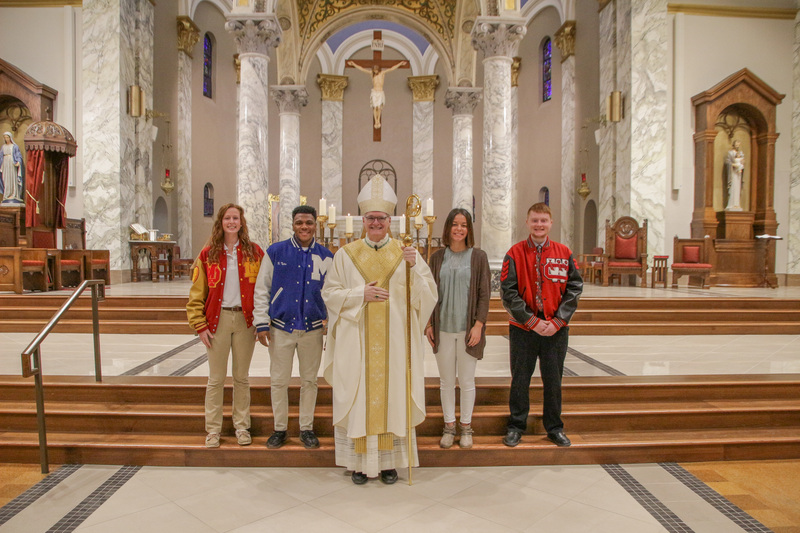 Bishop Siegel celebrated the Feb. 1 Mass at St. Benedict Cathedral in Evansville, and 20 priests of the diocese, representing parishes with Catholic schools, concelebrated. 
A Votive Mass of All Saints was offered to recognize the call of Catholic schools to help form "saints in the making," asking all saints to intercede on our behalf.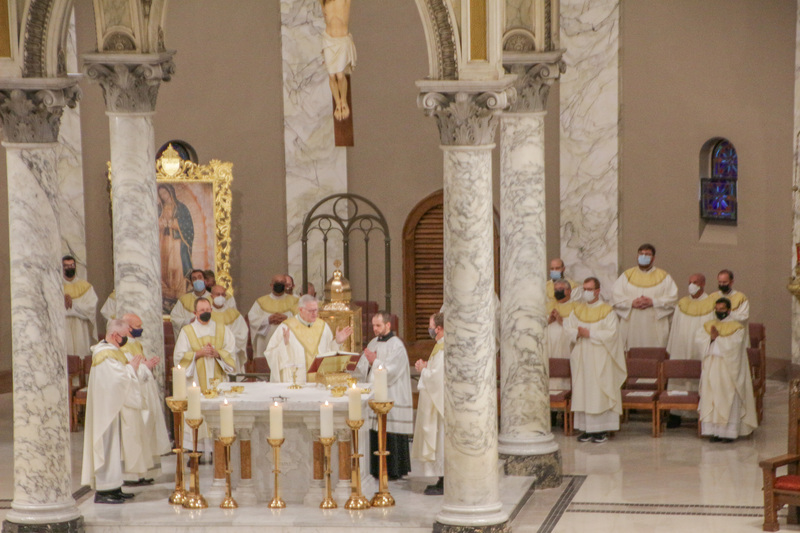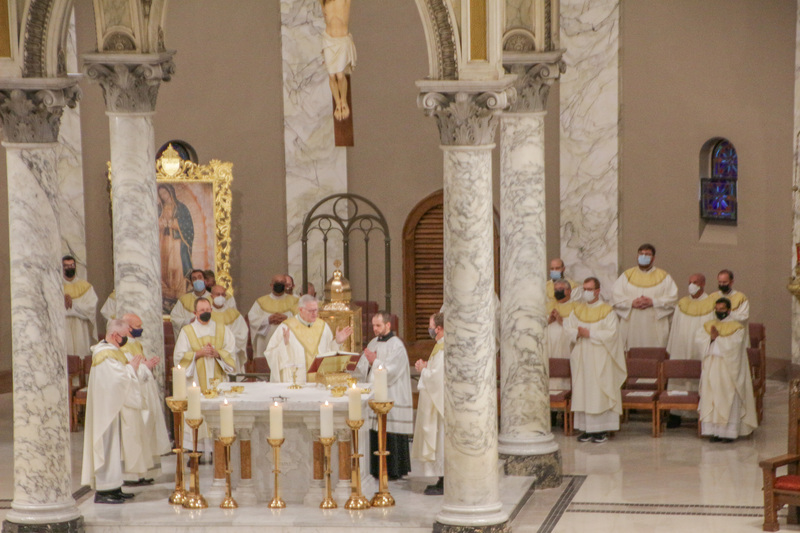 Bishop Siegel said the presence of the saints reminds us we are joined by a great company of believers. As we read the life stories of the saints, he said we learn these holy men and women come from all places, of every nationality, race and vocation.
Bishop Siegel said the Mass could be a wakeup call, reminding all of us of our call to holiness. He said at baptism, all of us are called to be holy people; we're called to be saints.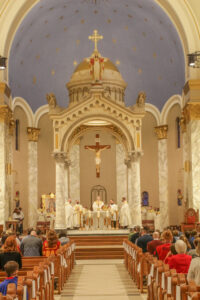 A student and his or her family representing each of the diocese's 26 Catholic schools were invited to attend the Mass as COVID-19 guidelines remain in effect.
Reitz Memorial High School served as the host school for the Mass, and Reitz Memorial student Kate Schadler served as reader. Students from the diocese's four Catholic high schools served as gift bearers during the Mass. Representing the high schools were Logan Craney of Washington Catholic High School, Danica Dunn of Rivet High School in Vincennes, Xavier Tyler of Reitz Memorial High School in Evansville and Kate Breeden of Mater Dei High School in Evansville.
During his homily, Bishop Siegel said Catholic schools are in the business of helping form saints. Diocesan schools assist parents in their God-given responsibility to lead their sons and daughters to Jesus by word and example, he said. Through years of Catholic education, Bishop Siegel said diocesan schools help students encounter Jesus and prepare them to live and share their faith, to know their vocation in life, and to become the person God has called them to be.
The annual National Catholic Schools Week starts the last Sunday in January and runs all week, which in 2022 was Jan. 30 through Feb. 5. Since 1974, the week has aimed to celebrate Catholic education throughout the U.S.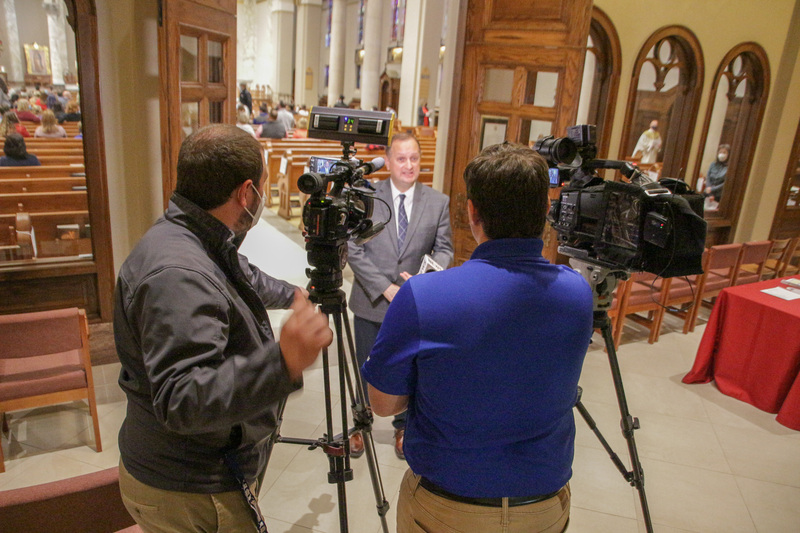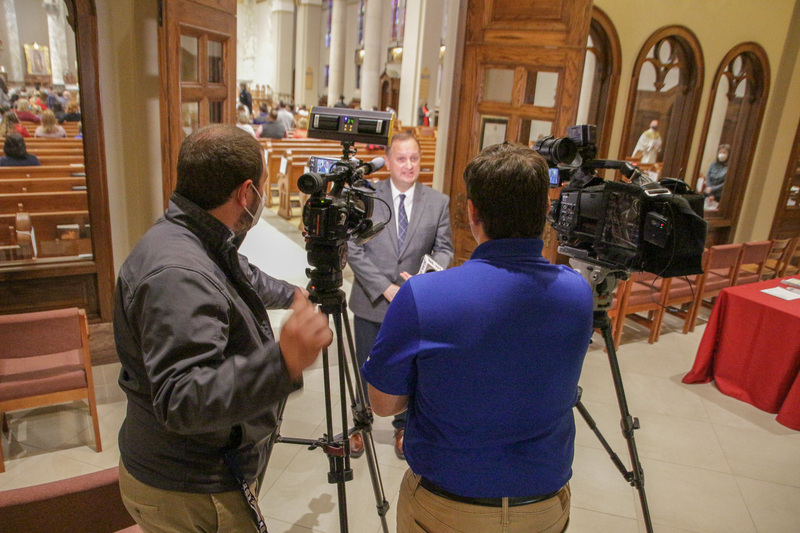 Diocesan Superintendent of Schools Dr. Daryl Hagan said the annual week-long observance honors the success of Catholic schools. Hagan said the Mass and celebration of the Eucharist is the top celebration of Catholic Schools Week.
"It's at the core of who we are," he said. "We are followers of Jesus Christ, so to come and celebrate the Eucharist together as one diocesan family, it really is the most important thing we'll do all week."
In his homily, Bishop Siegel recognized and thanked the dedicated diocesan teachers and administrators for their tremendous work.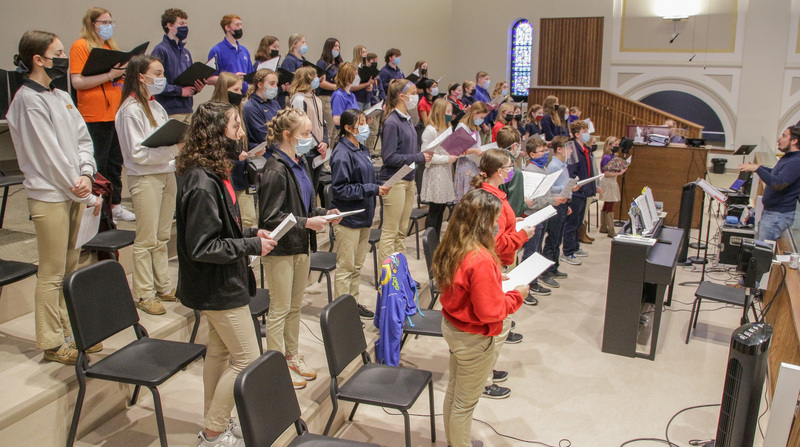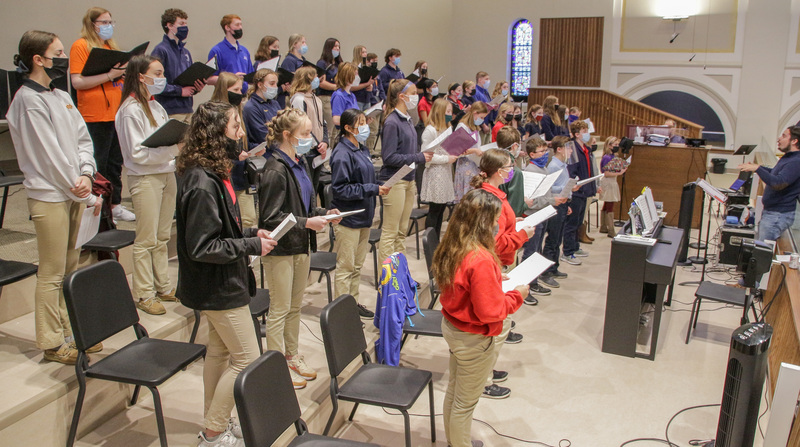 Hagan also offered thanks to Catholic school pastors, presidents, principals, teachers and staff who "continue to be on the frontline of this pandemic in their parishes and their schools." 
Hagan asked everyone to join him in celebrating the more than 6,600 students who walk into a diocesan Catholic school each day to be educated, inspired and joyfully proclaim the gospel.
"We offer a holistic education where we educate the mind, the heart and the soul," he said. "This unique education provides an opportunity for students to grow in all aspects of who they are."
To rewatch or watch the Catholic Schools Week Mass, visit St. Benedict Cathedral's Facebook page, facebook.com/saintbenedictcathedral/, or the Diocese of Evansville YouTube
Channel at youtube.com/c/CatholicDioceseofEvansvilleIndiana.