The Message assistant editor
The Indiana Department of Education publicly released statewide and local Spring 2019 ILEARN results on Sept. 4. Across Indiana, scores were lower than anticipated when compared to past ISTEP+ scores in English/language arts and mathematics. This is the first year Hoosier students in grades 3-8 have taken the new ILEARN assessment.
The Indiana Learning Evaluation and Readiness Network assessment, or ILEARN, was created with input from more than 1,200 educators and assesses the same Indiana Academic Standards as ISTEP+, but it has a "redefined focus on rigorous college-and-career readiness," according to state officials.
The state's education department released test scores after State Board of Education approval on Sept. 4.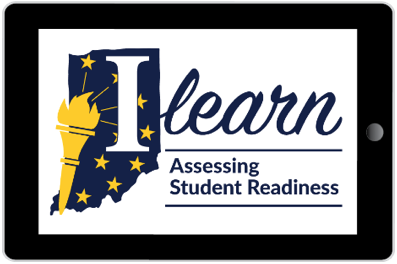 ILEARN achievement levels are measured by: Below Proficiency, Approaching Proficiency, At Proficiency, and Above Proficiency. Students who were considered proficient, or passing, scored in either the At Proficiency or Above Proficiency category.
Across the state, 47.9 percent of Hoosier students in grades 3-8 passed the English/language arts section, 47.8 percent of kids passed the math portion, while about 37.1 percent of students passed both sections. Students in grades 4 and 6 were also tested on science, with a statewide pass rate of 47.4 percent. Students in fifth grade also took a social studies test, with 46 percent proficient across the state.
Diocesan Schools Superintendent Dr. Daryl Hagan said Catholic Diocese of Evansville schools provide students with an "academically rigorous and doctrinally sound program of education."
"Even with the lower than anticipated scores from the recent ILEARN standardized test, overall our Diocese scored well compared to the state averages in all categories," Hagan said.
In Catholic Diocese of Evansville schools, 73 percent of students are proficient in English/language arts; 71.4 percent of students passed the math portion; and the percentage of students who passed both sections was 61.4 percent across the diocese. Students in grades 4 and 6 were also tested on science, with a diocesan pass rate of 71.8 percent proficient. Students in fifth grade also took a social studies test, with 79.1 percent proficient across the diocese.
Catholic Diocese of Evansville individual school results can be found at the end of this article.
State Superintendent Dr. Jennifer McCormick said in a statement that dips in scores were expected with the new test, but state education officials believe a combination of factors contributed to it, including: "rigors associated with the newly aligned college-and-career readiness assessment, national normative data, and the defined established performance cuts."
Because of the negative impact the assessment results have on educators, schools, districts, and communities, McCormick said she will advocate for "responsive legislative action."
"While the 2019 ILEARN results do not provide a true reflection of the performance of Indiana's schools, they do once again show us the importance of developing a modernized state-legislated accountability system that is fair, accurate and transparent," McCormick said. "With this in mind, the department will propose the following legislative actions: place a 'hold harmless' year on 2017-2018 letter grades, pause intervention timelines for all schools, and provide the State Board of Education with emergency rulemaking authority to review and reestablish the state accountability system. The success and wellbeing of our schools and educators is dependent upon these actions."
Governor Eric Holcomb echoed McCormick's proposal in an Aug. 26 statement released to media.
"Since this is the first year of the ILEARN assessment, I will ask Superintendent McCormick to support my request that the General Assembly take action to hold schools harmless so the test scores do not have an adverse impact on teacher evaluations and schools' letter grades for the 2018-2019 school year," Holcomb's said. "This action will ease the transition to ILEARN, which is a student assessment that allows Indiana to comply with federal ESSA (Every Student Succeeds Act) requirements."
Hagan stressed to parents that Catholic Schools focus on educating the whole child.
"I caution parents and students to understand what is being assessed with ILEARN and more importantly what is not being assessed," Hagan said. "Catholic schools educate the whole student: the spiritual, intellectual, physical, psychological, social and moral capacities of each child."
Hagan appreciates the hard work of educators and students.
"I am grateful to each Catholic school teacher, administrator and especially to the students who continue to rise to the challenges in an educational environment that is always evolving," he said.
The creation of ILEARN to replace ISTEP+ was mandated during the 2017 legislative session. ILEARN evaluates: English/Language Arts and math in grades 3-8, science in grades 4 and 6, social studies in grades 5, as well as U.S. Government and biology for high school students.
ILEARN went through several significant shifts, officials said, including:
The development of content priorities defined with the assistance of Indiana educators
Computer-adaptive functionality
Integration of new accessibility features such as translated glossaries, and a Spanish translation option
Reporting aligned to rigorous college-career-readiness indicators as early as grade 3
For more information on 2019 ILEARN, visit www.doe.in.gov/assessment/ilearn.