BY MICHELLE PRIAR
Interim Superintendent of Catholic Schools
Next week, Catholic schools across the country will celebrate National Catholic Schools Week, which begins Jan. 29. It's a time when we recognize the role Catholic schools play in the lives of so many families, parishes and communities. Catholic schools provide opportunities for students to thrive in a learning environment that promotes faith formation, academic growth, servant leadership and a strong moral foundation.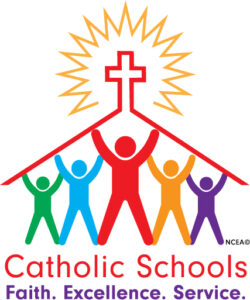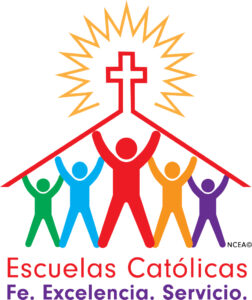 In the Diocese of Evansville, we're blessed to partner with families as we serve over 5,600 students in 26 schools. We truly value this partnership. Our pastors, administrators, teachers and support staff are committed to helping young people grow in their love for Christ, live healthy and productive lives and make significant contributions to the greater community. It's our hope that students think of their Catholic School family as an extension of their family at home; one where they feel safe, nurtured, inspired and loved.
Hoosier families, especially in Southern Indiana, are fortunate that they have many viable education options for their children. As Catholics, we believe that parents are their child's first teachers and, as such, they should be given every opportunity to make the best educational choices for their children to meets their needs and expectations. The Choice Scholarship Program provides these opportunities to families who might not otherwise have an option. Some might be surprised to learn that they qualify for one; for example, a family of four with a total household income of $154,000 or less meets the financial requirement.
This year, tens of thousands of families across the state benefit from a Choice Scholarship. Currently, in the Diocese of Evansville alone, 3,416 students receive Choice Scholarships. That number reflects a 29% increase from last year. In addition, enrollment across the diocese is on the rise. We experienced a 4% increase in enrollment this school year. 
Our schools have many things to be proud of; and next week; students in Catholic schools across our diocese will be finding unique ways to celebrate – everything from students across the diocese coming together to celebrate Mass with Bishop Siegel at St. Benedict Cathedral, to special school assemblies and activities, to fun student dress days. 
If you have a child enrolled in one of our Catholic schools, check out your school's schedule of events. If you don't currently have a child enrolled with us but want to learn more, contact the principal at a local Catholic school, visit https://www.evdio.org/schools-information.html, or stop by a school from 5-7 p.m. local time on Feb. 2. Each school will be hosting a Come and See evening where you can speak directly with a school administrator. Come, see and help us celebrate Catholic schools!