Special to The Message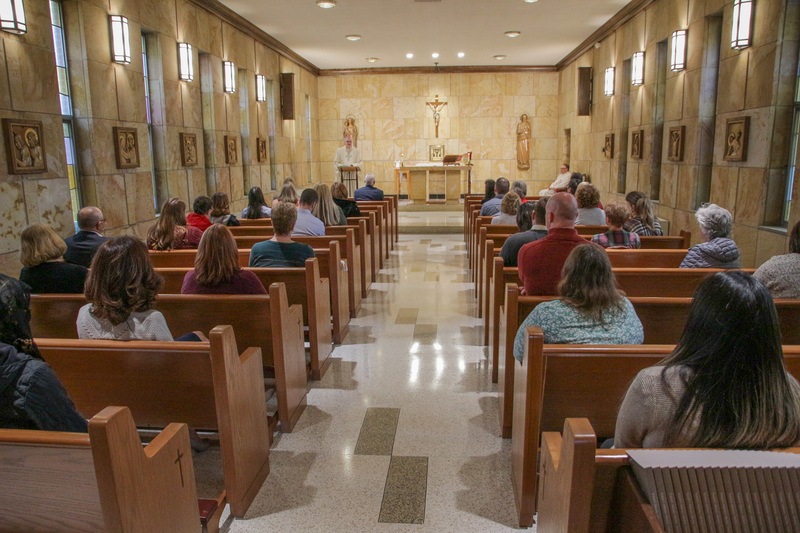 Through the use of bequest funds, the generosity of numerous volunteers across the Diocese of Evansville and several vendor partners, the diocese recently completed a repair and refresh of the chapel in Sarto Retreat House for minimal cost.
The chapel is in constant use throughout the year during dozens of retreats at the facility, and Bishop Joseph M. Siegel regularly celebrates Mass there for the diocesan staff.  Bishop Siegel noted, "We are extremely grateful for all who made it possible to complete these improvements in timely manner while helping keep the expense as low as possible.
The work was done around the Christmas holidays when the retreat house was not in use.
Work included:
Thorough cleaning of walls, pews, and floors

Painting of the chapel ceiling

Installation of crown molding

Lighting revisions – including cleaning, re-lamping and redesign

Terrazzo floor repair and rehab

Installation of new Stations of the Cross, which were repurposed from Holy Trinity Church in Evansville

Refinishing the ambo and presider's chair

Replacing the confessional doors for enhanced privacy

Installation of a new tabernacle