By The Message staff and OSV News
Catholics turned to prayer and then action in the wake of tornadoes that carved a deadly path of destruction through the United States March 31-April 2, killing at least 33, injuring dozens and devastating thousands of homes and businesses.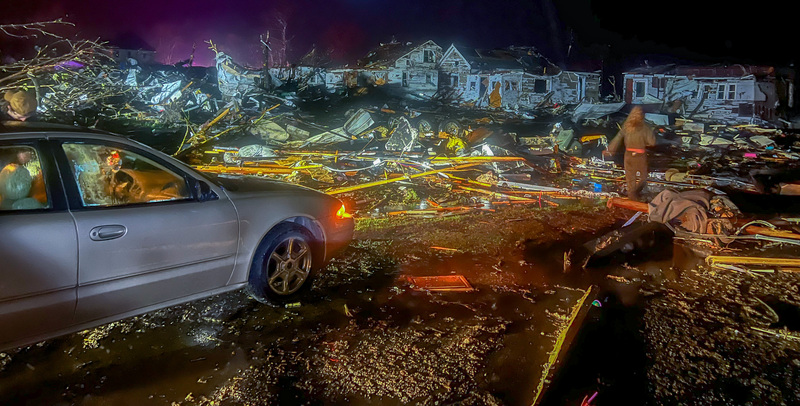 In Sullivan County, Indiana, on the north end of the Diocese of Evansville, three people died March 31 after an EF3 tornado packing whirling winds up to 165 mph cut a swath through the town of Sullivan and destroyed hundreds of homes and buildings. 
At press time, The Message had learned that St. Mary Parish in Sullivan and St. Joan of Arc Parish in Jasonville suffered no damage from the severe storms, although some St. Mary parishioners' homes suffered damage – apparently none catastrophic. 
St. Mary parishioners and Administrator Father Suresh Bakka turned out April 3 to staff the weekly kitchen and food pantry, cooking for the community and distributing food to those impacted by the severe weather. Parishioners tell The Message that St. Mary's kitchen and food pantry are the only regular ministries in operation after the storm because the other, Our Father's Arms, suffered significant damage.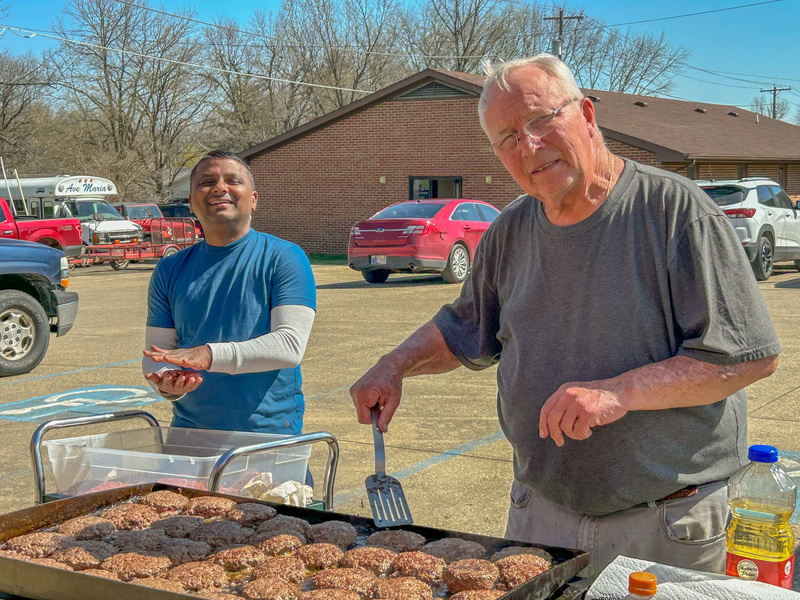 As of April 3, the National Weather Service counted 100 tornadoes in 11 states: Alabama, Arkansas, Delaware, Illinois, Indiana, Iowa, Maryland, Michigan, Mississippi, Tennessee and Wisconsin.
At Our Lady of the Greenwood Parish in Greenwood, Indiana, a parish staff member told OSV News a tornado in nearby Whiteland had destroyed several parishioners' homes. The parish is "coming up with a plan" that will combine fundraisers and donated labor to assist the families, she said.

As the storm system moved east, tornadoes touched down April 2 in Pennsylvania and New Jersey, as well as Delaware, where one person was killed following a house collapse in Sussex County.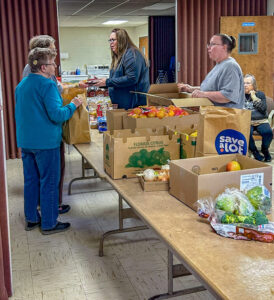 Sean McLaughlin, safe environment coordinator for the Ukrainian Catholic Archeparchy of Philadelphia, took refuge with his wife and two children in the basement of their Riverton, New Jersey, home, within a mile of one tornado.
"The wind was unlike anything I have ever heard," McLaughlin told OSV News, adding that his home was not damaged, but a large number of trees were downed throughout the area.
In the wake of the disaster, clergy are called to "offer the embrace of the Father," said Father Patrick Friend, chaplain and spiritual guidance counselor at Catholic High School for Boys in Little Rock, Arkansas, who visited the ruined home of two students April 1.
"There's nothing you can say; but when a priest shows up in a moment of crisis, it creates a space where people can be vulnerable and grieve," he said. "You don't have to have the right words. You're bringing the physical presence of the Lord. And that's something I'll be thinking about on Holy Thursday."