By Megan Erbacher
The Message assistant editor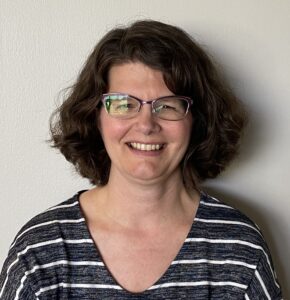 Father Ryan Hilderbrand, pastor of St. Matthew Parish in Mt. Vernon, has appointed Christan Shockley to serve as the principal of St. Mathew School. Shockley, who has 17 years of experience in education, with seven of those years at Catholic Diocese of Evansville elementary schools, assumed her duties July 1.
Father Ryan said everyone is excited to have her as part of the team at St. Matthew's. 
"Her experience as a teacher, passion for Catholic education and energy for forming disciples will be excellent for our school and the wider parish as a whole," he said.
Shockley said she feels blessed to begin her 18th year in education as the principal for St. Matthew Catholic School.
"It is an honor to have the opportunity to serve this parish and school and share my passion for Catholic education," she said. "I pray my experience as a school counselor and special education teacher will serve the families and children well."
Since July 2018, Shockley has served as the guidance counselor and resource teacher for Holy Redeemer Catholic School in Evansville. During her time there, she also provided staff training on implementing the I-Learn test, and she organized the school's first career day event which included 19 parents and professionals.
From 2013 to 2018, she served as the program director for SEEDS (Special Education for Evansville Diocesan Students), which she developed during her time at St. John the Baptist Catholic School in Newburgh. During her time at St. John the Baptist, she was certified in the Wilson multisensory reading program for students with reading disabilities, and she later trained three additional resource teachers to implement the program.
Shockley earned her administrative license from Marian University, her master's degree in K-12 school counseling from Western Kentucky University, and her bachelor's degree in K-12 special education from Indiana State University.