Dear Brothers and Sisters in Christ, 
Each year on Christmas, we listen to the angel's proclamation to the shepherds in Bethlehem when Jesus Christ was born: "You have nothing to fear! I come to proclaim good news to you – tidings of great joy to be shared by all the people. Today in the city of David there is born to you a Savior, who is Christ the Lord. You will find an infant wrapped in swaddling clothes, lying in a manger (Luke 2: 10-12). After centuries of waiting and preparation, God sent the Savior into the world to redeem us, to take away our sins, to teach us the way to live. But who is this Savior, this Christ the Lord, this Jesus born as a little child in Bethlehem?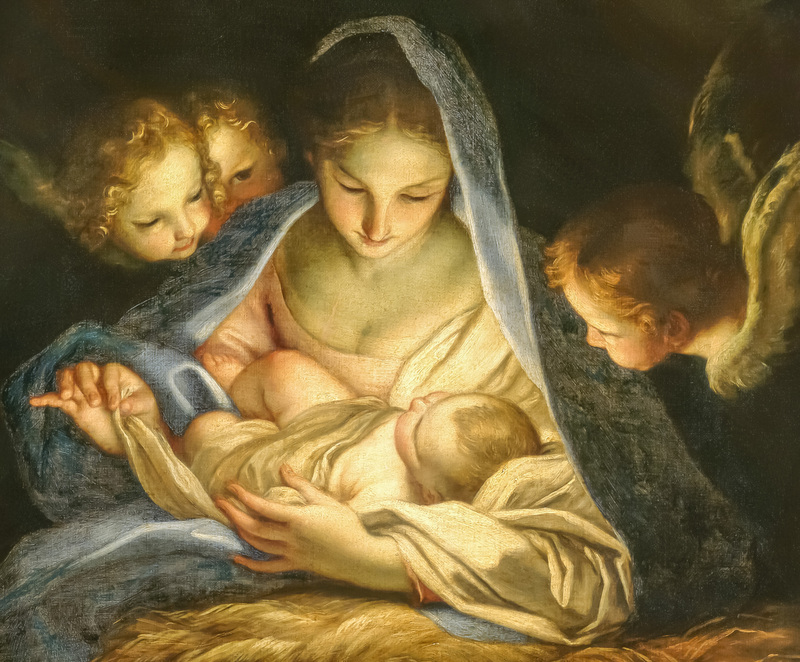 He is the Son of God and He is the Son of the Blessed Virgin Mary. He is, therefore, the one who links divinity with humanity, the mediator between God and man. Because He is God, He has the power to save us from our sins. Because He is human like us, He has a human body, a human soul, and a human heart with which to love us and to die for us. He has the power to bring us peace. And so, this child who is born to us, this Son who is given to us, is the great defender of humanity. He knows our joys and triumphs, our accomplishments, our loves as well as our sorrows, our struggles and our pains. Our God is truly Emmanuel – God with us!
It is my prayer for you on this Christmas that the very Love of God, come down to earth and born of the Blessed Virgin Mary, may always be in your hearts and in your homes, keeping you in His care this Holy Day and throughout AD 2023. 
On behalf of Bishop Gettelfinger and the entire Diocesan Staff, I wish you and your loved ones a blessed Christmas, and a joyous and healthy New Year.
Sincerely yours in Christ,
Most Rev. Joseph M. Siegel
Bishop