By Dr. Daryl Hagan
Superintendent of Catholic Schools
National Catholic Schools Week (Jan. 31-Feb. 6, 2021) recognizes the value of Catholic education in developing our young people so they can reach their full potential. We acknowledge the vital role of parishes, pastors, administrators, faculty, staff and volunteers in this effort. Moreover, we celebrate our students as they are formed in the faith and acquire the skills needed for the 21st century. A key event each year is 'Come and See.' The students and faculty of our 26 Catholic schools invite prospective families to an open house from 5-7 p.m. local time on Thursday, Feb. 4, 2021.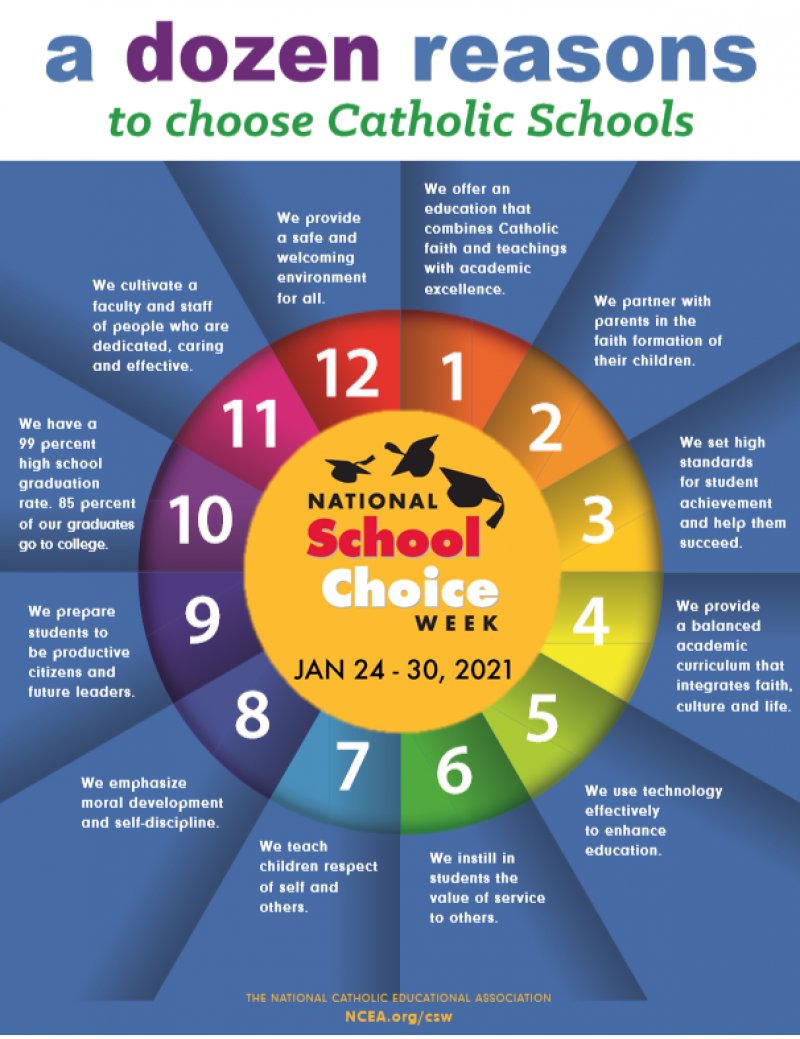 The "Come and See" event has been reimagined this year to provide a safe and welcoming event to all prospective families. While current students will not be present this year as student ambassadors, their community, academic and extra-curricular achievements will be displayed. Families will tour independent of other families and all mitigation strategies must be adhered to during the open house.
Why choose a Catholic school for your child? 
Here are some reasons for your consideration: 
We provide a safe and welcoming environment for all

We offer an education that combines Catholic faith and teachings with academic excellence

We partner with parents in the faith formation of your children

We set high standards for student achievement and help them succeed

We prepare students to be productive citizens and future leaders

We teach children respect of self and others

We instill in students the value of service to others

We use technology effectively to enhance education

Tuition is affordable by providing tuition assistance through the Indiana Choice Scholarship Program as well as assistance from your parish, school endowments, and/or the SGO.
Contact your local Catholic school and experience the virtual events to celebrate National Catholic Schools Week. This week is a great opportunity to thank the pastors, administrators, faculty and staff for what has been a challenging year. I also encourage new families to come and see for themselves the difference a Catholic school education can make. Catholic schools are part of our future as a church and nation. May God bless our schools and all who contribute to the important work they do on behalf of the children of our parishes and communities.